The importance of the energy sector to Canada's economy can be seen dramatically in Statistics Canada's just-released figures for July. Real gross domestic product grew 0.5 per cent in July, following a 0.6 per cent increase in June. The biggest contributor to the gain was the mining, quarrying, and oil and gas extraction sector, which grew 3.9 per cent. Within that sector, however, the output of the non-conventional oil extraction industry—oil sands—grew 19 per cent. This was the result of a return to normal levels of production after an exceptionally disruptive spring, especially the Fort McMurray wildfires in May.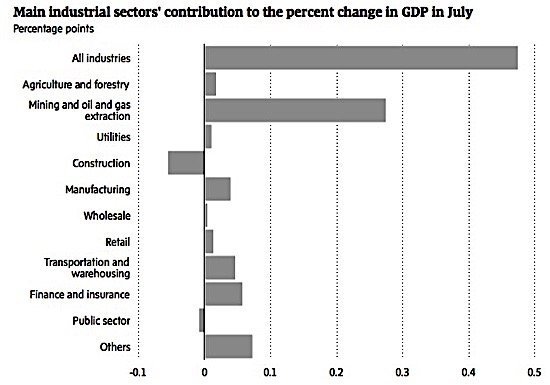 Saying that Canadian production levels returned to normal levels is only part of the oil story, however. The other big news affecting Canada's oil producing industry comes from Saudi Arabia and OPEC. The giant oil cartel, led by Saudi Arabia, had declared in 2014 that it would no longer cut its production levels to keep world oil prices high. As a result, world oil prices plummeted from above $110 a barrel to less than $30 a barrel. The Saudi strategy was to weather the low-price storm while high-cost producers, such as US shale and Canadian oil sands producers, went bust. With oil selling for $30–$40 a barrel, the Saudi thinking was, the non-conventional industry would become uneconomic and die off, leaving Saudi Arabia and OPEC producers dominant once more.
The result has been somewhat different. US shale producers have been bringing down production costs steadily, while maintaining production levels close to where they were one year ago. However, more than sixty US oil companies did declare bankruptcy over the past two and a half years, with the loss of about 300,000 jobs. US oil production is now approximately 8.5 million barrels per day.
Meanwhile, the chief economist at Export Development Canada, Peter Hall, commented early in the oil price crisis that "disciplined companies" operating in Canada would find innovative solutions to bring down their costs. "Crisis is the mother of transformation," Hall said, and a full-blown crisis is a "huge motivator" to rethink the model and invent new solutions. He predicted that oil prices would return to the $90–$100 a barrel level over the longer term.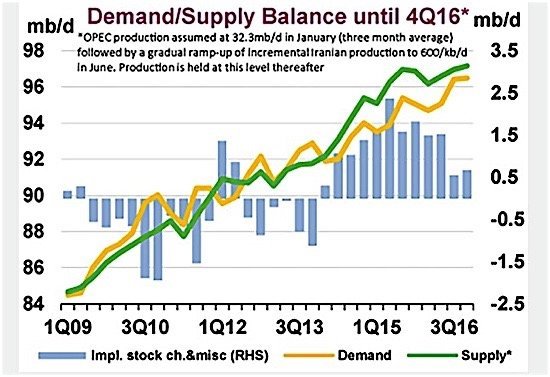 As of September 29, just after the OPEC production cut was announced, oil prices gained $0.78 to close at $47.83 a barrel, while oil futures fell slightly the following day. While details of the OPEC deal remain scarce, the Saudis stating that they would cut between 500,000 and 1 million barrels a day from current output, there is no guarantee that the rest of OPEC will agree to that. The next meeting of the cartel is scheduled for November. However, if OPEC does cut production by that amount, it should be enough to push oil prices above $50 a barrel, which would be good for both OPEC and North American producers. According to industry analysts quoted in Bloomberg, US companies will need oil prices to remain at $50 a barrel for months before they commit to more spending.
Steve Williams, meanwhile, CEO of Canada's main oil sands producer, Suncor, commented in the Globe and Mail that the Saudi move to cut production demonstrated that current production levels are not sustainable. Bitumen production has steadily increased over the past two years, he said, even as new developments worth billions of dollars were shelved. Those new developments will likely remain on the shelf in the near term, while oil companies that have cut costs and can work with current oil prices will continue to do what they are doing. There is little optimism that the Saudi announcement will mean a return to business as usual in the oil industry.