3D Printing's potential has hardly been tapped. NASA has programs in place to 3D print components for base stations on Mars and replacement parts for space ships. Medical clinics use 3D printing to replicate bones for spinal repair, precisely shaping the replacement from the original bone. And although buildings have long been printed as components, now, it seems, even entire houses can be 3D printed onsite, without the need for assembly — and in 24 hours or less!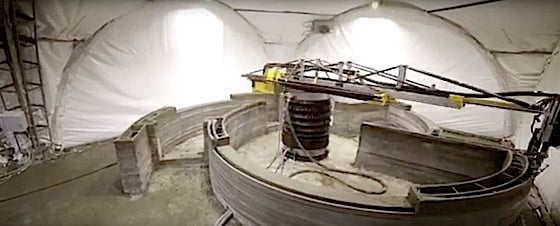 "Construction 3D printing, and its advantages have been known for a long time. Existing printers are big and bulky and have height restrictions…These printers only build separate sections and walls of buildings. [Apis Cor] is the world's first actually printed house." — Apis Cor video (see below)
The Apis Cor solution is innovative, and includes a mobile printer, with a built in automated mixing and pump system and mobile silo. Literally, an entire house can be built — without much labor ­— on site with a 3D printer.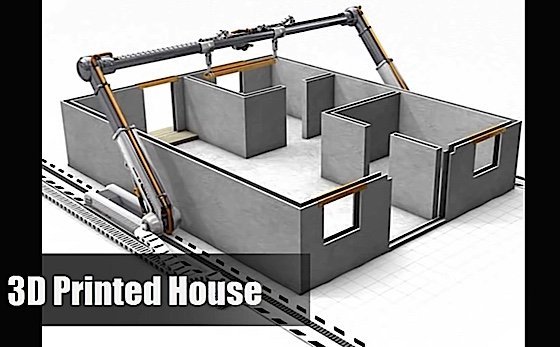 Low-Cost Housing
A good example of a "mass producible" application of this technology was implemented by Apis Cor. Printing a small one-story concrete bungalow — modern, unique and clean — is fast and economical. The Apis Cor houses have distinct possibilities for urban environments with low-cost housing projects. One city is using them for homes for the homeless.
Apis Cor's slogan is "We print buildings" — literally true.
Watch this amazing demonstration of house-sized 3D printing:


"Traditional" 3D Printed Construction
The more traditional technologies normally have non-mobile printers — instead printing component walls, doors, panels. This can still be revolutionary in terms of unique architecture, cost savings and reduced-labor construction. These more traditional printers, are limited to some extent by the scale — since building-sized 3D printers working in cement are massive and have to be flexible and modular on tracks. However, once a design and mold is established, it is not only feasible, it's economical, to "print" a house. There is even a company in China, holding a number of patents, that is planning to build an 11-story building with 3D printing. Literally, it seems, the sky's the limit.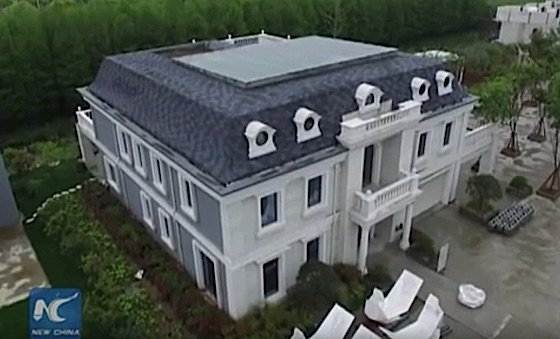 Fast Build
One very intriguing application is repetitive fast builds. As long as the design isn't changing, a house could literally be printed every 24 hours (see example videos below.) In these times of a "shortage of properties" which is driving up pricing in the heated Canadian markets, this could be an economical solution to cooling inflationary pressures, without risks of hurting the market. Currently, the technology is limited by the immediate up front infrastructure cost. There are relatively few active 3D printers today with building-size capabilities. Yet, many companies are jumping in.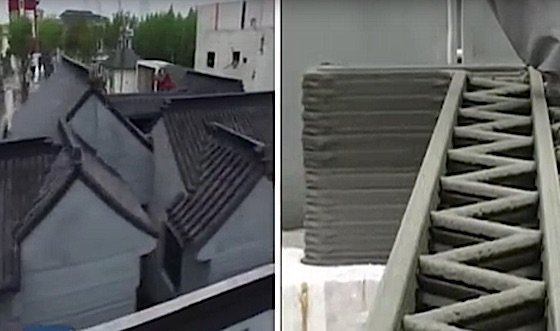 Not only is the build fast, it's a solid concrete construction technique — although inside walls can also be 3D printed, for example, out of recycled materials into drywall-like material.
Custom Housing
Concrete shouldn't be this easy to work with. Now, unique custom designs are possible. One entrepreneur even created a floating concrete Sauna (see video below). A customized 2,500 square foot home is no problem.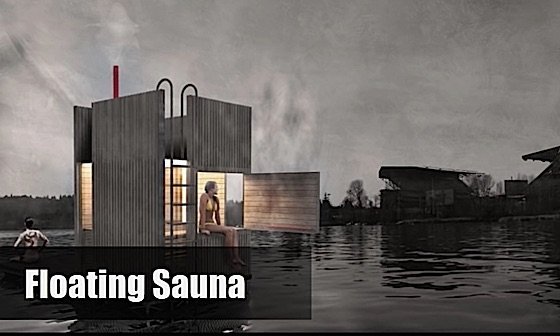 In the more "traditional" 3D printed aplications — if the technology could be said to have been around long enough to be traditional — uses large 3D printers on tracks in a factory. The component parts (walls, stairs, and other parts including doors and even furniture) are separately printed, then shipped to the site for assembly.
In the case of the low-cost housing shown in the first video, the laser printer is smaller, since the houses are small. There is no assembly. The 3D printer is moved on site, and the house is complete in 24 hours.
3D Print a 2500 square foot house and other applications:

Villas and Courtyards?
An enterprising group in China, Shanghai Winsun, uses left over construction materials to design and build — entirely with 3D printers — unique luxury homes. They recently built two classical courtyard villas in the ancient style, and massive luxury villa. All walls, floors, ceilings, artwork, furniture, inside walling, and doors are also 3D printed — environmentally friendly with the use of all-recycled materials.
Courtyard house in China:

Office Buildings?
In Dubai, the first "fully functional" office building was printed — not only functional, but veyr interesting in design. Unique curves, levels and designs become possible in 3D printed buildings.
3D Office Building:

Is 3D printing the future of development? Perhaps not the mainstream solution — at least for many years, until the technology becomes more flexible and portable — but it definitely has strong niche applications.
The inherent flexibility of 3D printing makes it an intriguing technology that is rapidly becoming mainstream.