Who says bigger isn't better? GE's latest "game changer" is a massive engine for the 777X Boeing which is vast in scale, output and yet more fuel-efficient than other engines.
General Electric radically new turbofan engine is approximately the same width as a Boeing 737 fuselage. However, it is more fuel-efficient than other engines, thanks in part to carbon fibre components, 3D printed. The new engine, GE9X, will likely be in use by the year 2020. Some of the features the GE9X boasts include the following:
High-Pressure Air Compressor – The engine is designed to be fuel-efficient, cost-effective, and environmentally-friendly. Due to the high-pressure air compressor, it will require far less fuel and thus reduce emissions.
Sculpted Fan Blades – Rather than sculpting the typical titanium blades that most engines have, the GE9X is completely 3D-printed with carbon fiber, including the fan blades. This relieves a great deal of pressure and keeps the engine from being bogged down.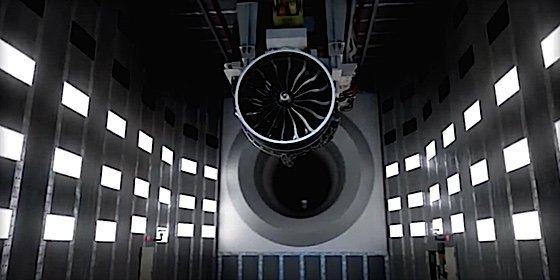 3D-Printed Airfoils – The airfoils are printed from titanium-aluminide metal powder. The powder is more heat-resistant than other metal alloys, thus causing the engine to run more efficiently at higher temperatures. This allows the engine to generate 105,000 pounds of thrust.
Supercharged Swirlers – The engine contains two supercharged swirlers, which work to allow air to flow to the combustor. It used a ceramic-composite lining in order to hold up to temperatures as high as 1,315 degrees Celcius.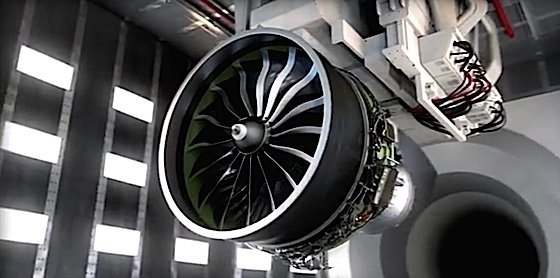 One-Piece Nozzle – The GE9X's nozzles are singular pieces, in comparison to other models where the nozzles typically have twenty parts.
General Electric has conducted multiple rounds of testing in order to gauge reliability, effectiveness, and durability of the engine. The initial ground testing saw the engine run for 167 hours, 213 cycles, and 89 starts. Factors such as aero and thermal characteristics, performance, operability, and mechanical integrity were tested.
According to program General Manager Ted Ingling, "This engine is living up to our expectations, and we are extremely pleased with the results. During ground testing at GE Aviation's Peebles Testing Operation, the first GE9X engine performed flawlessly, providing the engineering team with 1,200 individual data streams that reaffirmed the design."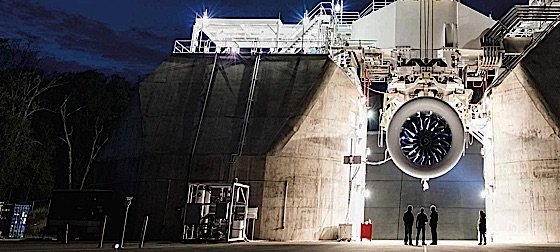 The second round of testing commenced sometime after this. The engine accumulated 1,800 cycles while exposed to harsh environmental conditions equal to approximately 3,000 take-off and landing operation cycles. Of the new phase of testing, Ingling stated, "Dust and debris accumulated on the external surface of the air foils can degrade the insulation coatings. They can also collect on internal cooling circuits of the blades and nozzles and degrade the cooling effectiveness. Both factors can lead to durability issues. These demonstrator tests allow us to get an accelerated understanding of how our new designs and materials perform in all environments, including those prone to high airborne debris."
In addition to component testing, the engines are undergoing certification testing as well. Critical data was collected on the system and aerodynamic performance, aero thermal system validation, and mechanical verification. The GE9X ran over fifty test points and accumulated 168 hours and 162 cycles. A third and fourth engine have been created for additional testing. Altogether, the GE9X looks promising, and Boeing has reportedly received 300-plus orders for the new 777X to be delivered in 2019 or later. In preparation for this, General Electric Aviation has nearly 700 GE9X engines on order.