A new project by MIT is looking at how innovation can fight the coronavirus pandemic, and they have already found four promising solutions that could revolutionise PPE while helping to protect people and the environment from ecological disaster.
The Pandemic Response CoLab, a joint project by MIT's Centre for Collective Intelligence and the MIT Community Biotechnology Initiative is providing an online platform where individuals, companies, organizations, and innovators from all industries can identify key problems relating to the COVID-19 pandemic, create solutions to these problems, and then find sponsors and volunteers to get projects off the ground.[1]
The most important problems are selected by vote from a panel of experts as well as by community members, with community members then submitting proposals that address that particular problem. Submissions are then again ranked by votes from a panel of expert judges, with an additional ranking given by platform users.[2]
They have already finalized the winners for the CoLab challenge of reimagining face coverings and PPE 2020, announced in October 2020 with three expert judge choices and one community choice.
The three CoLab judge choices were:
Sourcing PET plastics for the use in making medical grade gowns and PPE from Sub-Saharan African landfills.
According to the World Health Organization, each month healthcare workers alone require 89 million face masks, 76 million pairs of examination gloves, and 1.6 million pairs of eye protection every month in order to stay adequately protected in the pandemic, while this huge shift in demand has led to skyrocketing wholesale prices of PPE.[3]
And with the leading contributor of plastic waste in African nations being PET plastic in the form of single-use drinking bottles, sourcing PPE plastics from African landfills provides a cost-effective material source that meets all viral and blood penetration standards required by the medical industry, income to local waste collectors and textile workers, and a solution to environmental issues, all while avoiding the production of new plastics for PPE.[4]
The Social mask is a prototype with built-in technological features such as temperature sensors, air filter ventilation, monitoring of particles in the air, tracking of a user's proximity with other users and determining the likelihood of infection while providing recommendations on areas to avoid so as to limit the chances of a COVID-19 infection. All of this information would be readily available through a mobile app connected to the mask through Bluetooth. [5]
This is a versatile scarf accessory that can replace traditional face masks, being made with biosensors, environmentally friendly materials, and a charcoal filter. The Maskarf is designed for easier use when wearers are exercising or for those with disabilities and senior citizens while also maintaining fashionable elements in the design to encourage users to actively wear the face covering.
The biosensors would aid individuals and professionals alike by monitoring the air and changing the colour of the material when sensors pick up microbial contaminants, providing a warning system for possibly dangerous contagions.[6]
Additionally, the platform's community choice award went to a designer of environmentally and socially conscious facemasks. They are currently producing reusable, washable facemasks that are both customizable and fashionable with the ability to be easily adjusted for those with hearing disabilities, or those who need to wear masks along with turbans or other religious/cultural clothing items.
Additionally, the factory that produces these PPE facemasks is located in India and supports local communities through training and educational incentives for the sustainable livelihood of female tailors and artisans. They also fund social impact causes such as food donations to families in slums near the factory while using sustainable sourcing practices for their materials.[7]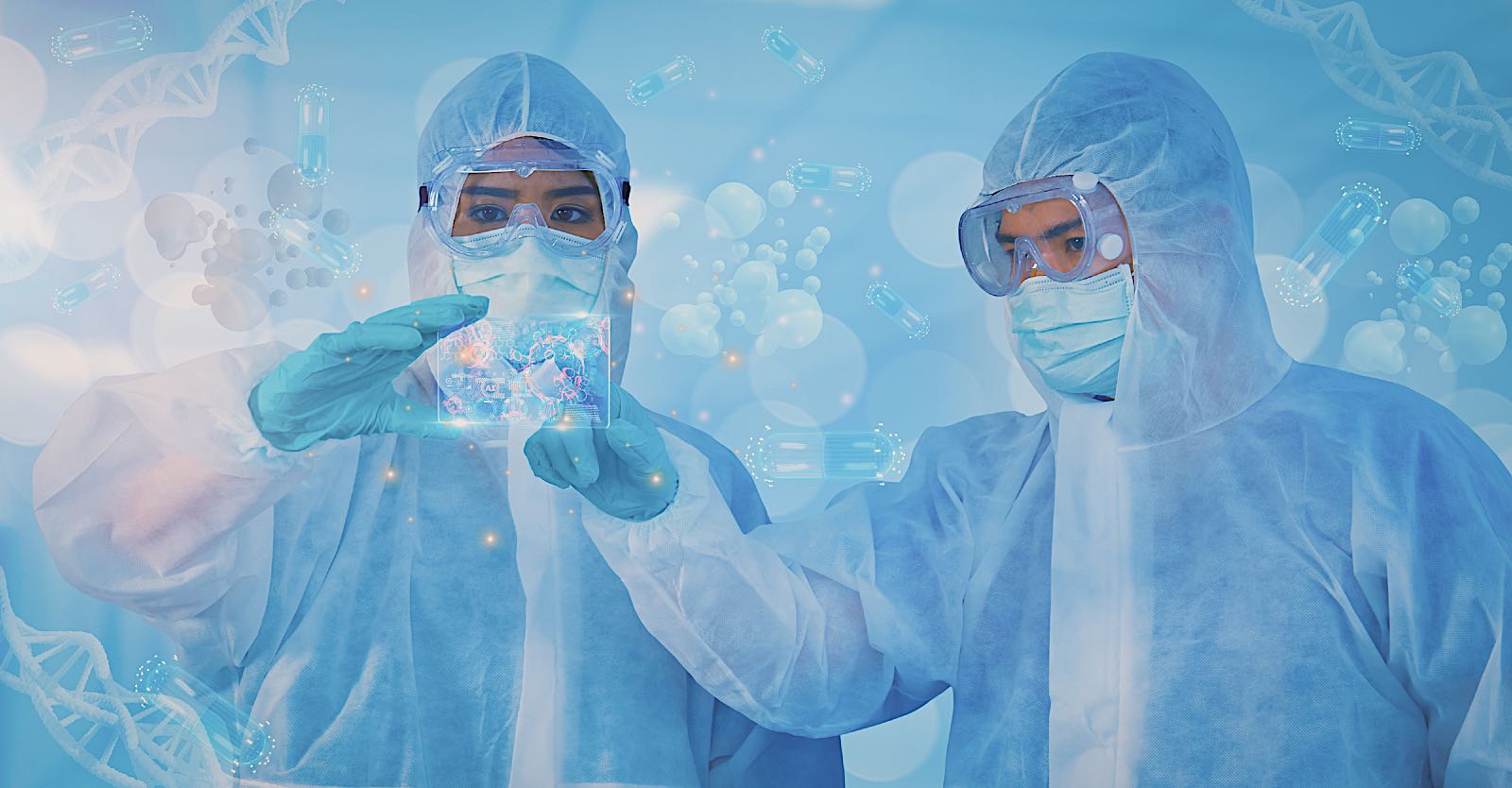 ---
[1] Pandemic Response CoLab, "Overview", https://www.pandemicresponsecolab.org/page/about
[2] Pandemic Response CoLab, "Our Approach", https://www.pandemicresponsecolab.org/page/approach
[3] Pandemic Response CoLab, "PET from Plastic Bottles for Medical-Grade Gowns Along Localized Supply Chains", https://www.pandemicresponsecolab.org/challenges/2020/reimagining-face-coverings-and-ppe/c/contribution/64
[4] Pandemic Response CoLab, "PET from Plastic Bottles for Medical-Grade Gowns Along Localized Supply Chains",  https://www.pandemicresponsecolab.org/challenges/2020/reimagining-face-coverings-and-ppe/c/contribution/64
[5] Pandemic Response CoLab, "The Social Mask", https://www.pandemicresponsecolab.org/challenges/2020/reimagining-face-coverings-and-ppe/c/contribution/61
[6] Pandemic Response CoLab, "MASKARF", https://www.pandemicresponsecolab.org/challenges/2020/reimagining-face-coverings-and-ppe/c/contribution/59
[7] Pandemic Response CoLab, "Wear Fashionable Upcycled Masks while Being Safe, Smart, & Green",https://www.pandemicresponsecolab.org/challenges/2020/reimagining-face-coverings-and-ppe/c/contribution/29