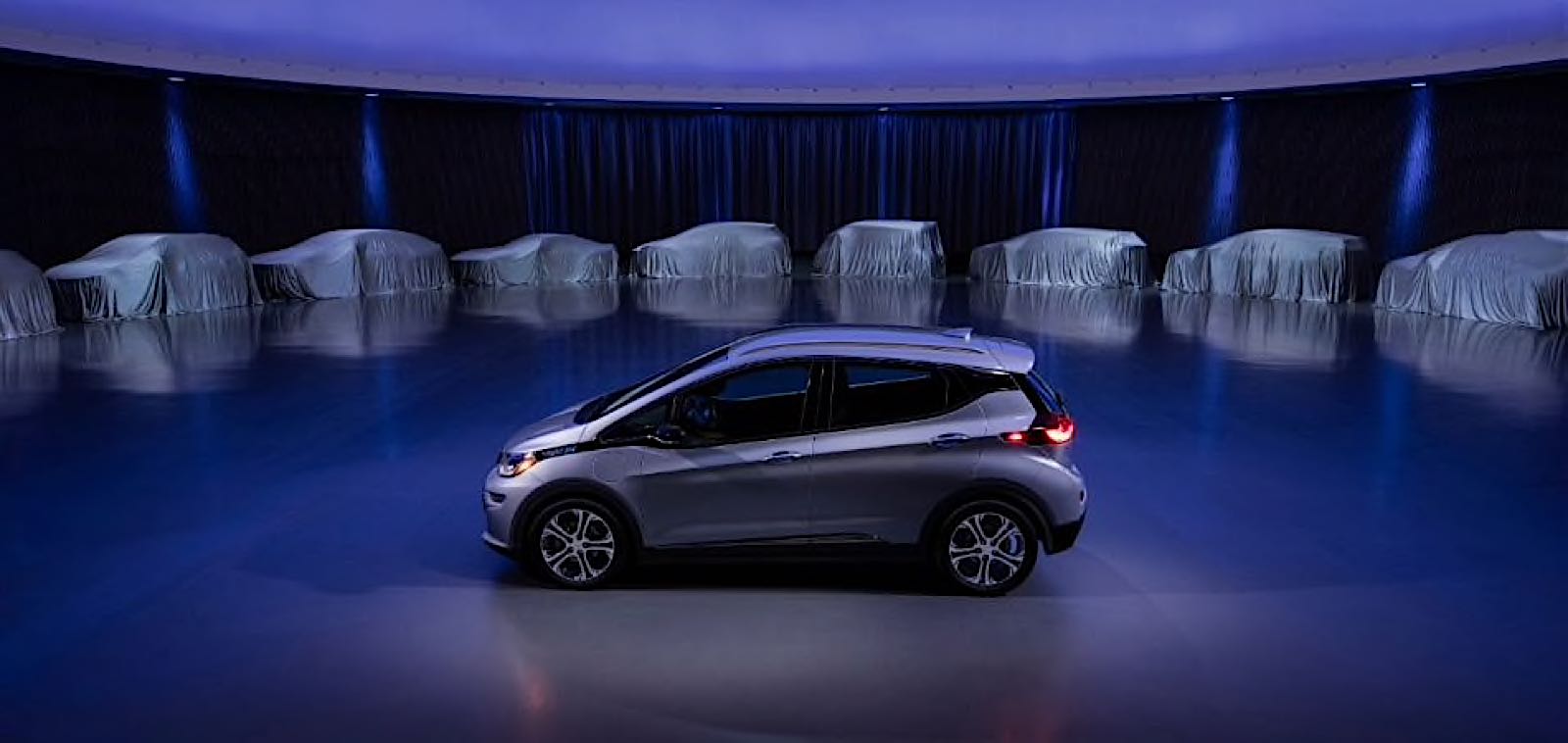 In January 2021, General Motors (GM) pledged that their global products and operations will be carbon neutral by the year 2040 and that they will aspire to make all of their new light-duty vehicles with zero tail-pipe emissions by 2035.[1]
GM's pledge to go completely carbon neutral by 2040 puts them 10 years ahead of the Paris Climate Agreement schedule.
In a statement by Mary Barra, GM chairman and CEO, "General Motors is joining governments and companies around the globe working to establish a safer, greener and better world." "We encourage others to follow suit and make a significant impact on our industry and on the economy as a whole."
This gives GM less than 20 years to remove all emissions from each and every one of their products and global operations, although they have pledged that in instances where it is impossible to completely remove emissions due to lack of available technology, they will make up for the difference in carbon credits or carbon capture.[2]
GM has been doing more than simply making pledges to become carbon neutral and reduce their emissions though. They have also been working with the Environmental Defense Fund to create a shared vision of an all-electric future and goal of completely eliminating tail-pipe emissions in general, such as by planning the global construction of necessary charging infrastructure and designing strategies for promoting consumer acceptance. The company plans on more than tripling the size of the US's largest public fast-charging network by creating over 2,700 new charge stations by the end of 2025.[3]
While they are focusing on sourcing 100% of their electricity from renewable energy sources, GM is working with utility companies and developers alike to support investments in renewable energy sources near GM operation sites through green tariffs and power purchase agreements.[4]
This move will improve the general public's access to electric vehicles, and it could play the deciding role in changing public perception of electric vehicles around the world.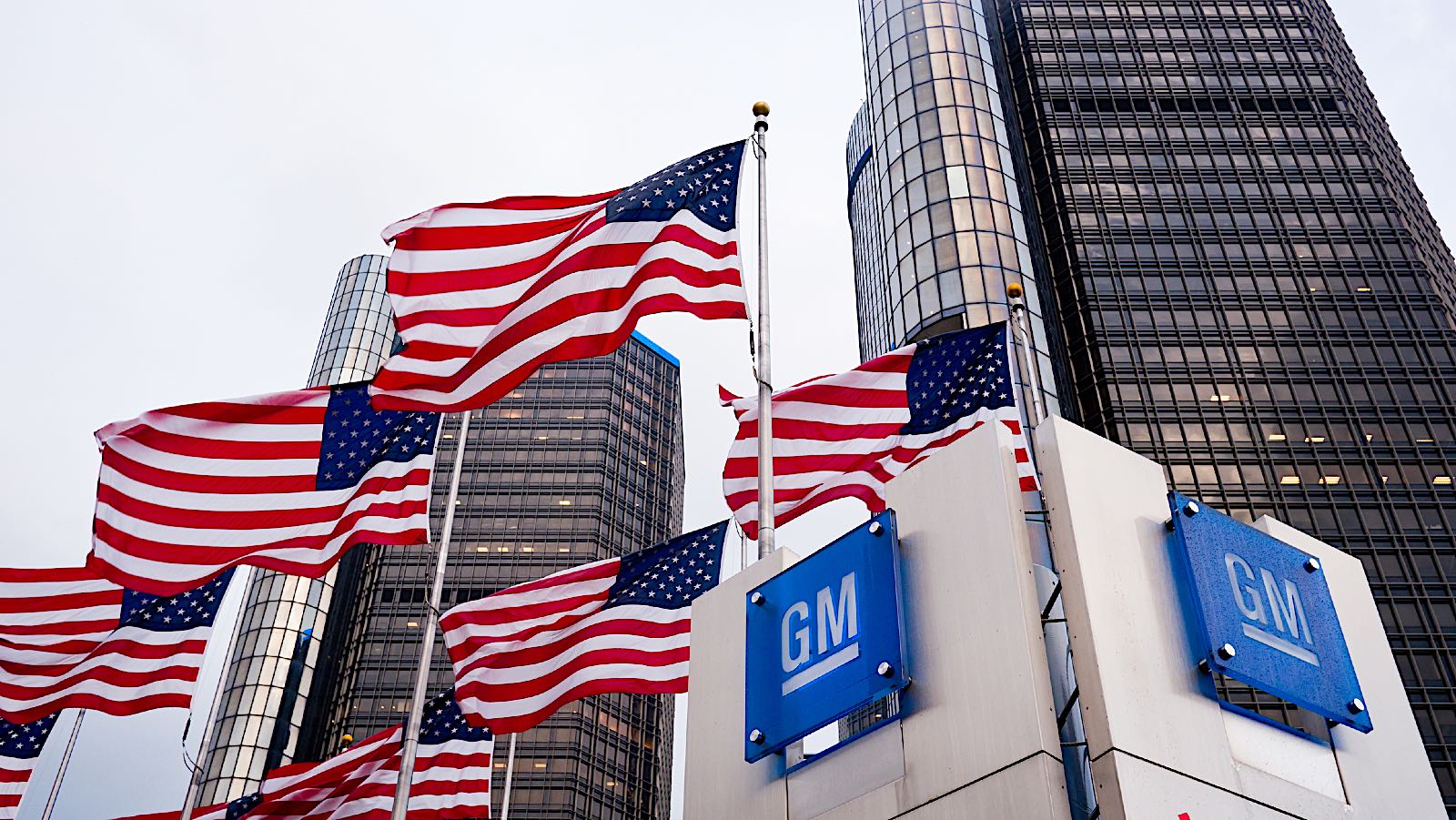 Their shorter-term goal is to have all of their US based operations completely powered by renewable energy by 2030, followed by their entire global operation matching this shift by 2035.[5]
"While electric vehicles do not produce tailpipe emissions, it is critical that the impact associated with production and charging is incorporated in our plans. By working with utility companies to provide access to more renewable energy sources, GM hopes to address the entire production cycle of future EVs, with benefits that will extend far beyond our own vehicles and operations," the company's chief executive Mary Barra said in an announcement on LinkedIn.[6]
GM's announcements are perfectly timed with the Biden administrations move to rejoin the Paris Climate Agreement, providing other companies with a call to jump on board and commit to staying below the 1.5°C limit as described in the Business Ambition Pledge.[7]
Volvo is following a similar approach to GM, pledging to lower their carbon footprint by 2025, with companies like Lyft and Uber pledging to follow a similar timeline to GM by changing to all-electric fleets by 2030, and a zero-emissions operation by 2040.[8]
[1] GM Corporate Newsroom, "General Motors, the Largest U.S. Automaker, Plans to be Carbon Neutral by 2040",https://media.gm.com/media/us/en/gm/home.detail.html/content/Pages/news/us/en/2021/jan/0128-carbon.html
[2] Interesting Engineering, "GM Just Pledged to Carbon-Neutral by 2040, Nearly Zero Emissions by 2035", https://interestingengineering.com/gm-pledged-carbon-neutral-2040-zero-emissions-2035
[3] GM Corporate Newsroom, "General Motors, the Largest U.S. Automaker, Plans to be Carbon Neutral by 2040", https://media.gm.com/media/us/en/gm/home.detail.html/content/Pages/news/us/en/2021/jan/0128-carbon.html
[4] GM Corporate Newsroom, "General Motors, the Largest U.S. Automaker, Plans to be Carbon Neutral by 2040", https://media.gm.com/media/us/en/gm/home.detail.html/content/Pages/news/us/en/2021/jan/0128-carbon.html
[5] Tech Crunch, "GM pledges to be carbon neutral by 2040 with zero tailpipe emission vehicles by 2035", https://techcrunch.com/2021/01/28/gm-pledges-to-be-carbon-neutral-by-2040-with-zero-tailpipe-emission-vehicles-by-2035/
[6] LinkedIn, "General Motors Intends to Lead the Auto Industry and the World to a Net-Zero-Carbon Future", https://www.linkedin.com/pulse/general-motors-intends-lead-auto-industry-world-future-mary-barra/?trk=public_profile_article_view
[7] Science Based Targets, "Business Ambition for 1.5°C",  https://sciencebasedtargets.org/resources/legacy/2020/03/Business-Ambition-for-1.5C-FAQ.pdf
[8] Interesting Engineering, "Uber Plans to Have an All-Electric Fleet by 2030 and a Zero-Emissions One by 2040",https://interestingengineering.com/uber-plans-to-have-an-all-electric-fleet-by-2030-and-a-zero-emissions-one-by-2040