There is jubilation in Oakville and Hamilton, Ontario, after Ford announced it would hire 1,000 full-time workers to build the new 2015 Ford Edge crossover utility vehicle. The hiring will bring total employment at the plant to more than 4,000. The latest announcement follows a $700 million investment announced for the Oakville assembly plant in 2013. That investment was to expand manufacturing capabilities to meet what the company called "surging demand." The plant will be transformed into a global manufacturing platform, with new jobs added across the plant.
Ford's president for the Americas, Joe Hinrichs, said in the company's statement that the new Ford Edge "sets a new standard in its class," and will show countries around the world "Canadian quality at its best." The launch is one of the most anticipated ever at Ford, he said.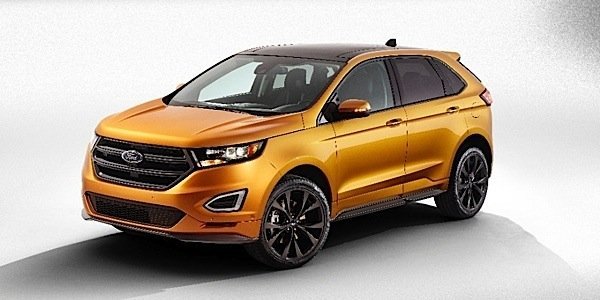 The Ford Edge and Flex, as well as the Lincoln MKX and MKT are currently manufactured at the Oakville plant. The all-new 2015 global Ford Edge will go on sale early next year and will be exported to more than 100 countries.
"To see the transformation of Oakville Assembly into a global facility is incredible. We're building on our strong team to support greater complexities in our systems, processes and technologies," said Will Cowell, Oakville Assembly plant manager.  "Oakville Assembly has a bright future built through a deep commitment to Canada by Ford and strong partnerships with Unifor and government."
Unifor president Jerry Dias, called the Ford development "a great example of why a national auto strategy really pays off." The new jobs will generate "enormous" economic benefits, he said. The Unifor representative at the plant, meanwhile, said that the news was "more than we were expecting."
It is also good news for Hamilton steel maker ArcelorMittal Dofasco, which supplies steel to the auto maker.