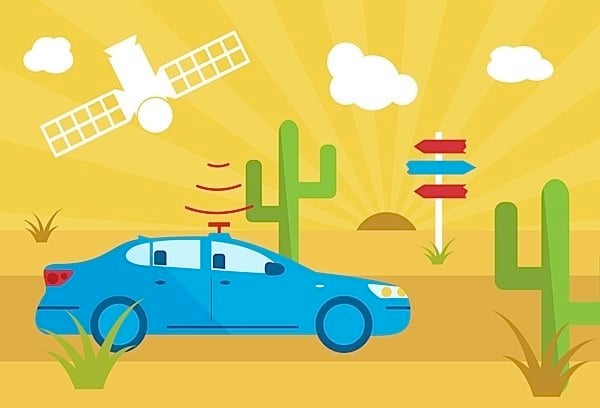 Autonomous, or driverless, cars are getting a lot of attention at this year's Consumer Electronics Show in Las Vegas. Ford announced an advanced new type of light and radar (LiDAR) sensor for its version of the driverless car. The new sensor is smaller and more sensitive, with a greater range. Ford also announced that it was tripling the number of autonomous Ford Fusions that it is testing, demonstrating, the company says, its commitment to making these cars available to millions of people.
GM is also committed to the driverless car. The company recently invested $500 million in Lyft, a ride-hailing company that competes with Uber. Together they are working to make personal mobility "connected, seamless and autonomous." A Cadillac CT6 will be released by GM this year with a super cruise feature that lets the car drive itself on the highway.
Other high-profile players in the driverless car arena include Tesla, which has said it will have a fully autonomous car on the road by 2018. Google is also targeting 2018 for its first driverless car, and Toyota is promising one by 2020. Toyota has invested $US1 billion in an artificial intelligence company and is building a special 200-person company to work on autonomous driving and other artificial intelligence.
The Institute of Electrical and Electronics Engineers (IEEE), the body that sets standards and protocols for all aspects of the Internet, has predicted that 75 per cent of all vehicles will be driverless by 2040.
Ontario, with a large auto industry and manufacturing base, does not want to miss out on the potential growth that a whole new form of car could bring to the industry. To keep Ontario in the game, the transportation minister, Steven Del Duca, has already approved road testing for any qualified driverless car maker that applies. Car makers will be able to test their driverless vehicles, manned by a human, on highways and public roads at any time of the day or night, according to the Ministry of Transportation. There are already about 100 companies and institutions in the province with some connection to driverless vehicle technology. The first home-grown product in Ontario is likely to be a self-driving shuttle system from Varden Labs that could be used in closed communities like university campuses.
Stratford, Ontario is one town that is putting itself forward as a logical place to test driverless cars. The city, which has a city-wide WiFi network, has built smart infrastructure that allows communication between traffic lights and street lights and the cars on the roads. Cars can also talk to each other.
The new technology will be disruptive. Del Duca noted that while the potential benefits are enormous—improved traffic flow, fewer accidents—there will inevitably be negative impacts. People who drive for a living could be put out of work, for example. But as in any disruptive technology scenario, the potential for creating new jobs is even greater than the potential for loss. Ontario needs to be on the leading edge of driverless technology, the minister said. To do so, it will need to attract the best researchers.
Del Duca said he expects more major announcements about autonomous vehicles to come out of the Detroit international auto show next week.