It hasn't been a great time for Canada's nuclear industry, with the Ontario government's decision to kill a $10 billion purchase of two new Candu reactors. However, the cancellation was not unexpected, and SNC Lavalin, the company that bought Atomic Energy of Canada for a mere $15 million two years ago, is making the best of the situation. The company, now known as Candu Energy, says it has promising prospects for sales overseas, though it is disappointed to lose the business here at home.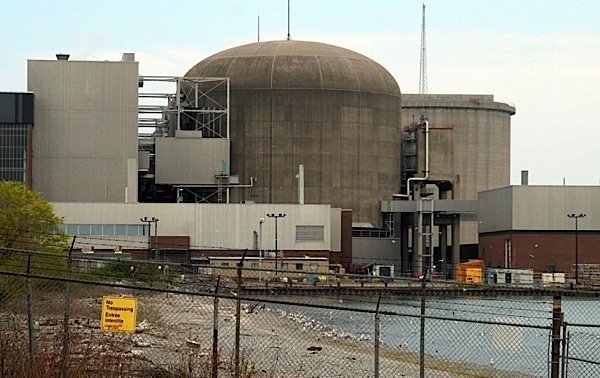 According to a report in the Globe and Mail, SNC Lavalin always intended to focus on refurbishment of existing reactors rather than on building new ones. The refurbishment of nuclear reactors can be lucrative, industry analysts say. There are approximately three dozen Candu reactors in seven countries, but no new sales have been made in two decades. Eighteen Candu reactors are in service in Ontario.
The Ontario government's decision to refurbish the reactors at the Darlington and Bruce nuclear generating stations is thus being welcomed by the Canadian Nuclear Association. In a statement, the CNA said that the refurbishment would mean "thousands of jobs for Ontario" and assure that nuclear energy provides "another 25 to 30 years of safe, reliable and affordable power." While acknowledging that the industry is disappointed by the cancellation, CNA president Heather Kleb said that they expect new reactors will be needed in the future.
A study done by Canadian Manufacturers and Exporters (CME) concluded that refurbishing the four reactors at Darlington and the six reactor at Bruce Power would create more than 10,000 jobs lasting ten years. Building a new, full-sized plant with two reactors would create 21,600 jobs over five years, CME said.
Ontario's premier, Kathleen Wynne, had reassured local politicians in Durham Region where Darlington is located, that the government was committed to nuclear power, though buying new ones was not on in the near future. However the refurbishment at Darlington is on track.
The CEO of Ontario Power Generation said last week that the nuclear industry is entering a "critical decade." He called the refurbishment of Darlington "our biggest test," saying that it must be done on budget and on time. The last refurbishment, at Pickering A nuclear station, ended up costing twice the estimated cost. The same was true at Bruce Power.
The nuclear industry employs 30,000 people in Canada directly, including miners, the designers and engineers who build reactors, those working in power stations, as well as workers in health care.