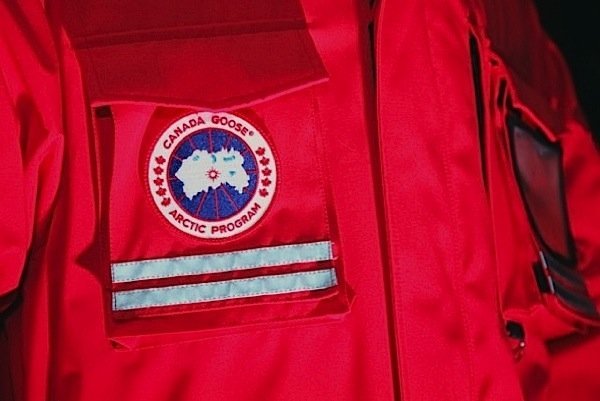 Canada's luxury winter wear company, Canada Goose, plans to double the number of workers at its Winnipeg plant, which opened only last month with a workforce of about eighty. The CEO of Canada Goose is talking about doubling that number by next March and more than doubling it again by the following year. The optimistic estimates are based on high expectations of greater international reach for the brand. The Winnipeg facility added just over a hundred thousand square feet of capacity. A Toronto facility purchased last year provides 45,000 square feet. There are now two Canada Goose factories in each city.
The brand demonstrated its determination to raise its international profile in another way last week. For the first time, Canada Goose launched a global advertising campaign. The campaign has attracted a lot of ad industry attention for its unusual format and high-powered talent. Rather than creating a typical "magazine-type" campaign, CEO Dani Reiss, whose grandfather founded the company in 1957, hired famed Canadian film director and screenwriter Paul Haggis (Crash, Million Dollar Baby, Casino Royale, Quantum of Solace) to direct what is in effect a short film, called Out There. The director of photography is Academy Award nominated Sean Bobbitt (Twelve Years A Slave).
The short runs more than four minutes and consists of a number of episodes inspired by events that happened to real-life adventurers who have worn Canada Goose garments. The first Canadian to climb Mount Everest, Laurie Skreslet, is one. Another is Lance Mackey, four-time winner of the famed Alaska Iditarod, the days-long dog-sled race from Anchorage to Nome. Wind chills of −73 °C have been recorded, with gale-force winds.
Also featured is the near-death experience of medivac nurse Marilyn Hofman, who crashed through the ice on a frozen Arctic lake but survived, thanks to her Canada Goose coat. A small plane crash landing in the Arctic, piloted by Paddy Doyle, forms another strand of the movie's plot.
The campaign was launched at New York City's Explorers Club. Director Haggis, who started his film career in the Yukon, said that he'd been wearing Canada Goose for thirty years and had no hesitation about doing the work. It is only the second time he has worked on a commercial. Canada Goose CMO Kevin Spreekmeester said that Haggis was a natural fit for the brand, not only because of his long history of wearing it, but because he is Canadian and "the ultimate storyteller." Canada Goose is also widely known in the film industry as the unofficial brand of crews who have to work in cold places.