Late in June — but breaking in the news now — anomalies in the launch abort system in Boeing's Starliner spacecraft tests revealed a propellant leak. Starliner spacecraft — and the Boeing space launch system — is part of Boeing's efforts to develop spacecraft for NASA astronauts. The setback occurred during an emergency abort test in White Sands, New Mexico.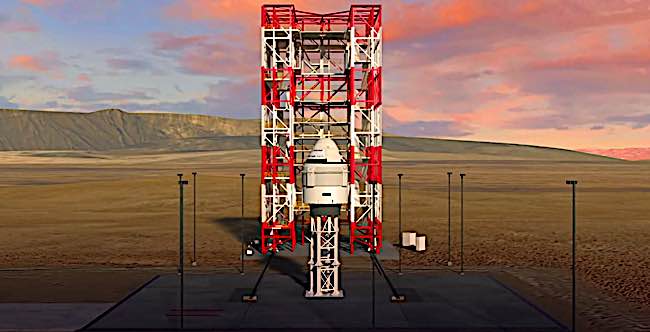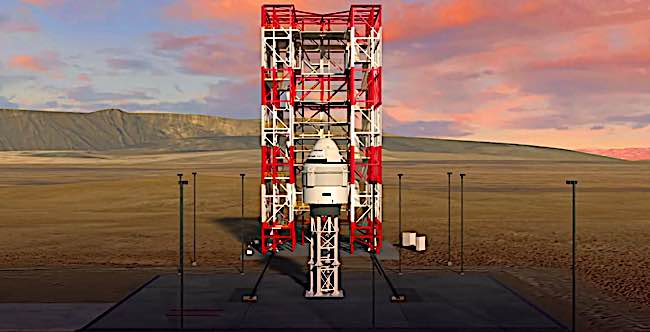 Although the propellent leak may somewhat set back the timing of the program, Boeing has indicated they "are confident we found the cause and are moving forward with corrective action."
Propellant leak during a hot-fire test
The leak occurred during a routine test of the launch-abort engines on the integrated service module (see photo.) The engines actually ran full duration, although during shutdown the propellant leak was discovered.  In a public statement, Boeing announced:
"We have been conducting a thorough investigation with assistance from our NASA and industry partners. We are confident we found the cause and are moving forward with corrective action. Flight safety and risk mitigation are why we conduct such rigorous testing, and anomalies are a natural part of any test program."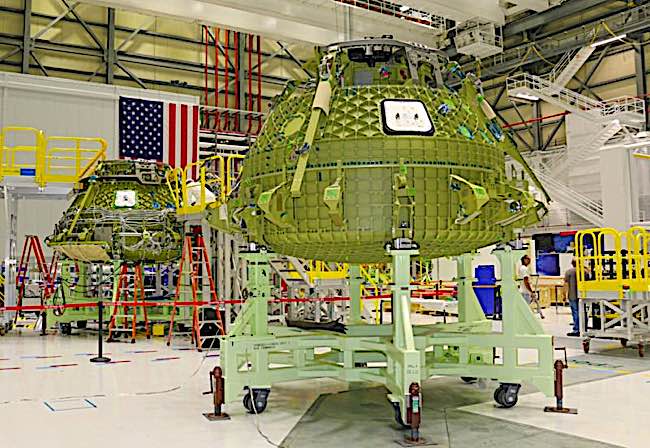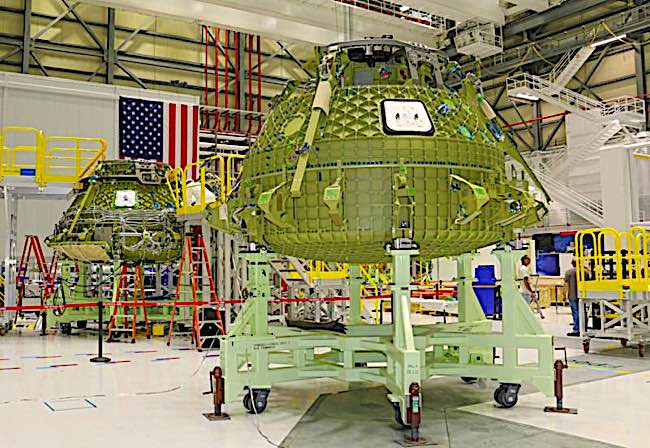 The abort test is required to certify the craft as safe. It is designed to allow the spacecraft to escape in an emergency during liftoff.
The CST-100 Starliner abort capsule syncs up with propulsion module:
A fix in the works
NASA was informed of a fix for the issue, which will avoid the need to completely rework the Starliner craft — important given that Boeing is into production on two (possibly more) Starliner spacecraft for an uncrewed orbital flight test.
This program is a part of NASA's commercial crew program and the hope is to test in 2019. Although it is not expected this issue will delay the "un-crewed" tests, the crewed tests may be somewhat delayed.
Boeing contract worth up to $4.2 billion
The current Boeing contract is worth up to $4.2 billion, as compared to SpaceX's contract with NASA for $2.6 billion. Both companies have had setbacks — an uncrewed Falcon 9 from SpaceX exploded at fueling in 2016 — and both have "aggressive" timelines. Although the schedule is considered ambitious, delays in either program could interfere with access to the space station, possibly resulting in the need to continue using Russian spacecraft in the interim.
NASA indicated, however, that safety takes priority over scheduling.
Boeing has stated publicly that it has corrected the problem and would "meet or exceed all NASA requirements."
The Path to Mars: Deep Space Mission, a short by Boeing: