Siemens Canada used the American Wind Energy Association (AWEA) conference and exhibition taking place in Las Vegas, Nevada to announce that it has received one of the largest orders ever for Canadian wind turbines. The order, from Samsung Renewable Energy Inc., is for the 270-megawatt K2 Wind project in Goderich, Ontario. The K2 Wind project is owned by Samsung, Capital Power, and Pattern Energy Group. Together with the South Kent Wind project in Chatham-Kent, it will be the largest wind farm in Ontario, generating power for 100,000 homes.
The statement from Siemens says that more than 1,000 workers will be involved in the manufacturing, installation and construction of the K2 Wind project. The project will require 140 units of the Siemens SWT-2.3-101 wind turbines. The 420 49-metre blades for the turbines will be manufactured at a Siemens facility in Tillsonburg, Ontario, while the 140 towers will be constructed in Windsor, using Ontario-made steel. The nacelles will be assembled at Siemens' US factory in Hutchinson, Kansas.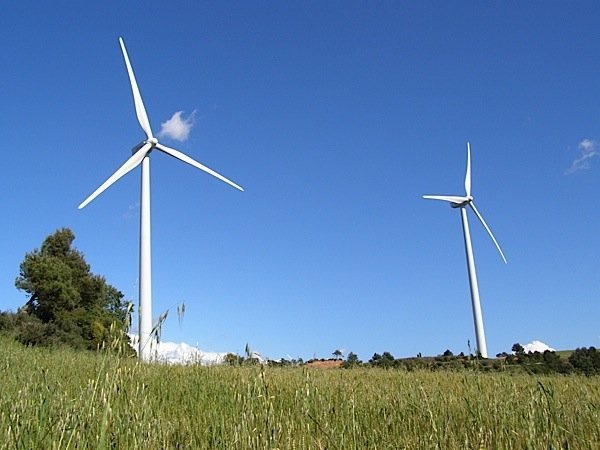 When operational in the spring of 2015, the project is projected to create up to 24 full-time positions. There is a three-year service and maintenance agreement as well, to be supported by Siemens' wind turbine Service and Maintenance Distribution Centre in Chatham.
According to the Canadian Wind Energy Association (CanWEA), Canada is now the ninth largest producer of wind energy in the world, and "one of the most important wind markets in the Americas,"with installed capacity of 7,800 MW. Siemens has over 1 GW of installed capacity in Ontario.
Siemens has been a presence in Canada for one hundred years, and the company has 4,500 employees here. Sales for Siemens in Canada in fiscal 2013 (ended September 30), were $2.0 billion CAD. The company has 46 offices and 18 manufacturing/assembly facilities across Canada.