COM DEV International Ltd., a leading manufacturer of space hardware subsystems with headquarters in Cambridge, Ontario and facilities in California and in Europe, will provide a variety of satellite components and technologies for a global communications network. The contract is reported to be worth more than $65 million, and is the largest commercial contract the company has ever won. COM DEV did not specify who the "longstanding customer" awarding the contract is, saying only that the relationship will "enhance our leadership in the supply of passive microwave devices for the communication satellite market."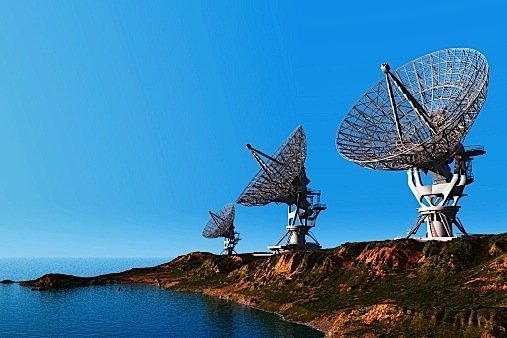 The products to be delivered include commercial satellite multiplexers in the C, Ku and Ka bands, as well as switches and microwave components. The designations C, Ku and Ka refer to the wavelengths of the microwaves used for long-distance radio telecommunications. The C band covers the range 4GHz–8GHz and is used for satellite communications, WiFi devices, wireless phones and weather radar systems.
The Ku band ranges from 12GHz-18 GHz and is primarily used for broadcast services and previously for communication with NASA's space shuttle. The Ka band covers the frequencies of 26.5GHz–40 GHz and is used in communications satellites as well as military radar.
Work will be ongoing until 2018, and will be carried out at the Company's facilities in Cambridge, Ontario and El Segundo, California.
In a separate announcement COM DEV Europe said that it will provide Telemetry, Tracking and Command Transponder (TT&C) equipment to a British satellite technology company for six spacecraft to be used in a global weather forecasting programme. TT&C transponders are the vital communications link between the spacecraft and ground stations, the company said, and are therefore critical to the day-to-day operation and success of any mission.
The work for this $4-million contract will be carried out at the company's UK facility.
Following the announcement of the North American contract, COM DEV shares advanced to a six-year high, rising 8 per cent. The company has gained approximately 35 per cent in 2013 and is currently valued at $327 million.
COM DEV has supplied equipment for over 900 spacecraft, including 86 space missions in Europe.