Auto sales in Canada were up 8 per cent in August, reaching 21 per cent higher than the five-year average for the month. A total of 171,560 new cars, trucks, minivans and SUVs were sold in Canada in August, according to the Global Automakers of Canada. Light trucks dominated, with 100,621 sales, an increase of 14.1 per cent over a year ago. Car sales were little changed compared to last year, with just under 71,000 sold. So far this year, Canadians have bought 1,256,649 vehicles, compared to 1,201,664 last year at this time.
The winner of the race for sales was Ford, selling just under 28,000 units. This was up 3 per cent year over year. Chrysler still leads in year-to-date sales through the end of August but Ford has narrowed the gap. For Chrysler, it was the best August ever, with sales 22 per cent higher than a year ago, largely on the strength of huge demand for the Jeep, as well as for the Chrysler 200 and the Ram truck. It was the auto maker's fifty-seventh straight month of rising sales.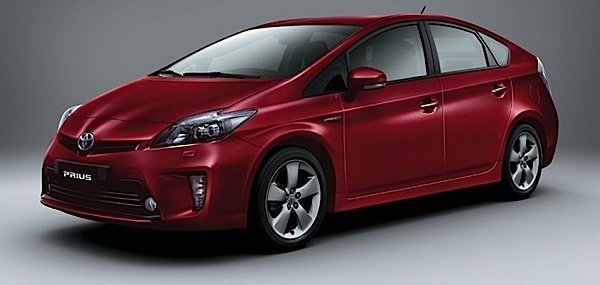 General Motors of Canada sold 22,111 vehicles in August, an increase of 4.8 per cent from 21,091 a year ago. As with the other auto makers, GM sold more trucks than cars; truck sales were up 7.3 per cent at 16,089 from 15,001, while car sales totalled 6,022 compared with 6,090 a year ago.
Toyota also sold 4.8 per cent more vehicles this August than a year ago, with 18,487 vehicles sold. Nearly half of Toyota's sales were trucks (8,978), the best-ever August for truck sales, driven by a 32.2 per cent increase in sales of RAV4, the best month ever for the popular truck.
Another milestone was reached by Toyota, which marked the sale of 100,000 hybrids. The company says that more than three-quarters of all hybrids sold in Canada since 2000 have been Toyota and Lexus products, including the Prius models, the Camry Hybrid, and the Highlandler Hybrid. In announcing the milestone Toyota Canada president and CEO Seiji Ichii noted that Toyota hybrids use 30 per cent less fuel than conventional gas-powered cars. Four Toyota models, the Prius, Prius c, Prius v and Highlander Hybrid won awards for fuel efficiency from Natural Resources Canada in 2014.
Nissan also announced an August sales record, with Canadian sales reaching10,801 units, an increase of 31.8 per cent. It was the thirteenth consecutive month of record sales growth and the sixth straight month of sales exceeding the 10,000 unit mark for the Nissan Group in Canada.
Subaru Canada, meanwhile, announced its eighth back-to-back month of strong growth, selling 3,691 units, an increase of 10.5 percent over last August. Year-to-date sales also rose by 15.8 percent over the same period last year. The biggest seller for Subaru was the 2015 Subaru Outback: sales rose 74.9 per cent for its midsize SUV alternative.