Canada's oil and gas workers will enjoy among the highest increases in earnings in the coming year, according to a new survey by the Hay Group. Based on information from more than 500 Canadian organizations regarding planned salary adjustments, the average projected increase will be 2.6 per cent. Oil and gas sector workers, however, will see increases of 4 per cent, reflecting the high demand for key skills and experience. Other industries that will have higher-than-average increases are chemicals, with 3.1 per cent, and utilities, 3 per cent.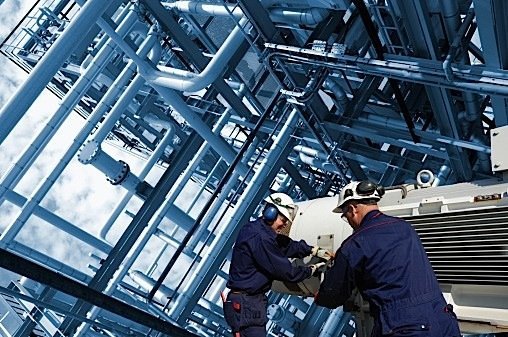 In general, resource-based provinces will lead the rest of Canada in wage increases, the Hay report says. Newfoundland and Labrador will be at the top with 4 per cent, followed by Saskatchewan (3.4 per cent) and Alberta (3.2 per cent).
The Alberta government just released its own statistics, which show, among other things, that wages there actually rose 4.9 per cent between May 2012 and 2013, well above the national average. The province also saw a net migration gain of 11,000 as 200,000 people moved there from other parts of Canada, while 189,000 Albertans moved out. The oil and gas industry was the biggest contributor to the economy, with a record $44.6 billion invested in 2011. This was 25.2 per cent more than in the previous year.
In Saskatchewan, the company that tried and failed to buy Potash Corp. in 2010 announced that it will invest $2.6 billion in a potash project in Jansen, Saskatchewan. BHP Billiton was blocked from buying Potash Corp., which is Canada's largest producer of the mineral. by the provincial and federal governments. This new investment at Jansen will increase Billiton's total investment there to $3.8 billion, according to CBC news. The company will complete excavation and lining of production and service shafts, as well as other infrastructure.
There is a "clear divide" in Canada, with non–resource-based provinces coming in at or below average increases, ranging from 2.1 to 2.6 per cent. Ontario and the GTA are forecast to see increases of 2.5 per cent, just below the national average.
But Ontario employers, according to a recent report from the Conference Board of Canada, are investing much less in employee training than they did twenty years ago. This lack of investment, combined with changing skills requirements, has led to a shortage of skilled workers, which costs the province $24 billion in GDP annually, the report says. The top skills employers say they need are in engineering, technology, science and construction. Without a concerted effort by employers, government and educators, however, the skills gap will become greater, impeding businesses' ability to grow.
Compared to other G7 countries, Canada is about in the middle for projected earnings increases, ahead of France, Italy and Japan, but behind the US (2.8 per cent) and the UK (2.9 per cent). India, China and Russia, on the other hand, are all projected to outstrip the G7 countries by a long shot, with growth of 10.8 per cent, 9 per cent and 8 per cent respectively.