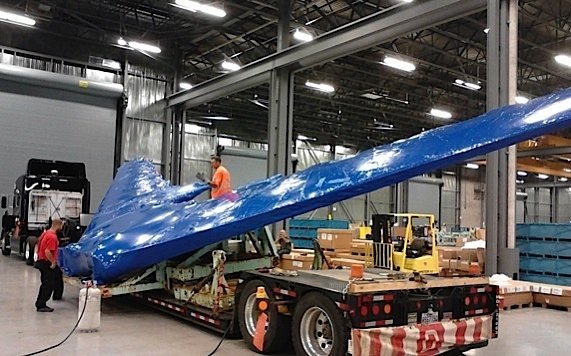 Canada's trade deficit with the world grew in May, from $3 billion in April to $3.3 billion in May, according to Statistics Canada. The growing deficit was the result of a 0.6 per cent decline in exports in May. In the same period, imports increased by 0.2 per cent.
The declines were widespread—exports to countries other than the US were down 1.6 per cent, including decreases to the UK and China. Exports to the US also declined, by 0.3 per cent to $32 billion. Total exports for May were worth $42 billion, but it was the fifth consecutive monthly decrease. Exports for the year to date are 2.1 per cent lower than in the same period one year ago.
Not all categories declined, however. Exports of metal and non-metallic mineral products were down 5.8 per cent, and fabricated metal products decreased by nearly 20 per cent, dropping to $370 million. Offsetting the declines to some extent were increases in exports of aircraft and transportation equipment and parts, which rose 10.3 per cent to $2.1 billion. Aircraft exports alone increased by 30.7 per cent, to $1 billion. Imports of aircraft and transportation equipment dropped significantly, down 12.4 per cent.
Motor vehicle exports, especially passenger cars and light trucks, were also higher in May, up 2.7 per cent to $6.9 billion.
Exports of energy products also increased in May, rising by 1.3 per cent to $7.7 billion. More refined petroleum products were exported, while crude oil and bitumen exports were down. At the same time, there were widespread increases in imports of crude and bitumen.
Chemical, plastic and rubber products increased by 5.1 per cent to $3.7 billion. Here volumes were up 10.6 per cent while prices declined by 5 per cent. Imports of lubricants and other refinery products rose sharply, up 20.6 per cent.