A burger-flipping robot, fittingly named Flippy, was unveiled in 2017 as a high-tech helper for restaurant kitchens. The robot, built by Miso Robotics, is described on the company's website as "the world's first autonomous robotic kitchen assistant. Flippy is equipped with a jointed arm, designed to help it perform multiple tasks as a grill cook. The arm can wield a spatula for flipping the burgers or a grill scraper to aid in removing excess grease and debris from the grill as needed.
Flippy, the burger-flipping robot. Credit: Miso Robotics
            The premise is excellent, and a robotic assistant capable of efficiently performing tasks would certainly be welcome in any kitchen, right? Unfortunately for Flippy, that does not seem to be the case.
Miso Robotics announced its partnership with CaliBurger, an early investor in the startup. The restaurant obtained a six-month exclusivity period, after which interested parties will be able to purchase the robot for approximately $60,000. The price is expected to climb from there as Miso Robotics continues to increase functionality.
During the announcement, the company stated that Flippy and other autonomous burger-makers would be installed in over 50 CaliBurger locations around the world by the end of 2019, beginning with the restaurant located in Pasadena, California. In preparation for the new star employee, the restaurant introduced a special cooking area with a sign that read, "Flippy's Corner."
The robot was tasked with flipping burgers and removing them from the grill once they were fully cooked. Cloud-based artificial intelligence and thermal vision allow Flippy to determine whether a burger is raw or well-done, and it monitors each patty in real time using a display screen readout to inform co-workers when a burger is ready.
Despite the excitement and exceptional design, poor Flippy was "temporarily retired" on March 7th, after only two days on the job. The problem: Flippy's human colleagues were unable to keep up with it. The human employees were unable to assemble the burgers as quickly as Flippy could grill the patties, prompting the company to relieve the robot of its duties.
Flippy still remains at the restaurant, and patrons are invited to come see the robot in action. However, the robot is not scheduled for work anytime soon. The restaurant would require more employees to keep up with the robot's burger-making prowess. For now, that is not feasible, so Flippy is taking a break until favorable conditions have been met and employees are able to handle the faster pace.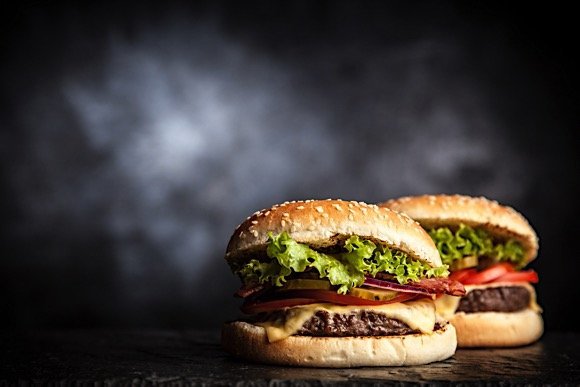 However, as new functionality is added to the robot line, it is to be expected that burger-assembling robots may be on the horizon as well. With a fully-automated kitchen, human employees would likely focus only on order-taking, customer service, cleaning, and stocking. A move toward automation is highly anticipated as restaurants seek new ways to improve service while decreasing wait times.