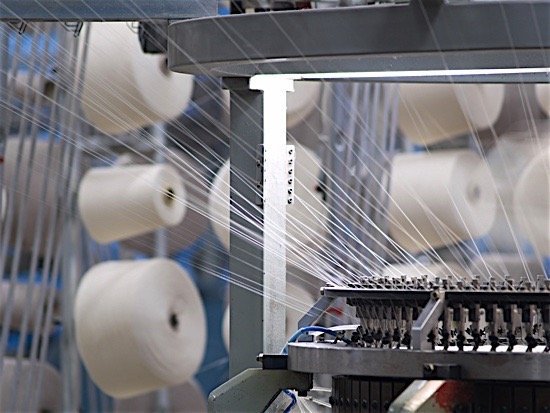 Following the news that Canadian manufacturing sales rose by 0.8 per cent in June, Statistics Canada reports that wholesale sales were also up in June, rising 0.7 per cent, to $56.4 billion. This was a bigger gain than economists had expected, and marks the third consecutive monthly gain. Four of the seven subsectors tracked, representing 68 per cent of all wholesale sales, recorded gains. Wholesale trade advanced 0.6 per cent for the second quarter.
The largest gains in June were seen in the motor vehicle and parts subsector, where sales rose 3.1 per cent in dollar terms to $11.2 billion. These strong sales in the motor vehicle industry more than offset a decline in the first quarter, Statistics Canada said.
Personal and household goods also posted a substantial increase of 2 per cent, to $8.4 billion, the fifth consecutive monthly rise for this subsector. The biggest gain was in the textile, clothing and footwear  industry, up 6.9 per cent, followed by pharmaceuticals, up 1.4 per cent.
Sales of building materials and supplies were up 1.8 per cent to a total of $7.6 billion, led by lumber, millwork, hardware and other building supplies, which had the highest sales on record.
The machinery, equipment and supplies subsector also posted gains of 1.1 per cent, to $11.1 billion. It was the second consecutive monthly increase for this subsector.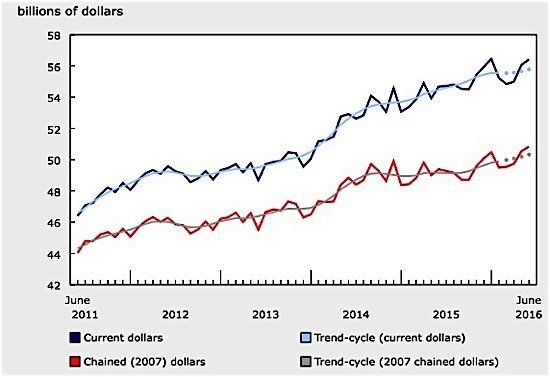 Declines were recorded in the food industry, which includes beverages and tobacco, and in the miscellaneous subsector, which includes agriculture supplies. The farm sector had a 2 per cent decline in sales, the fourth decline in five months. Saskatchewan was particularly hard hit, its overall wholesale sales falling 2.7 per cent in June and 10 per cent year over year.
The Atlantic provinces all experienced declines in wholesale sales, ranging from 2.2 per cent in Newfoundland and Labrador to 5.3 per cent in Prince Edward Island. In each province, the decline was mainly attributable to lower sales in the food, beverage and tobacco subsector.
Ontario, on the other hand, saw sales increase by 0.8 per cent, rising to $28.9 billion, mainly on the strength of the motor vehicle and parts subsector, and household goods.
Alberta reversed a two-month trend of declining sales and posted a gain of 3 per cent, led by machinery, equipment and supplies. Total wholesale sales reached $6.2 billion in June.
For the sixth time in eight months, inventories edged lower across Canada, dropping 0.1 per cent to $72 billion.
The positive wholesale numbers for June are seen by some economists as an indicator that GDP figures for the month will also be positive, though the second quarter is expected to show a contraction, largely due to the negative impact on oil production of the Fort McMurray fires.
Wholesale trade accounts for approximately 5 per cent of Canada's total economic output.