The market for fuel cell technology will more than double worldwide in the next five years, a new report says. As of this year, the market is worth approximately $613 billion, but growth, primarily in Asia, will push that number to more than $2 billion by 2018. The report on the Fuel Cell Technology Market is from research organization Markets and Markets.
Japan and South Korea will be the leading Asian markets for hydrogen-based fuel cell growth. Besides their use in the automotive industry, fuel cells also play an increasingly important role in stationary  industrial applications, such as energy sources for data centres and the telecommunications industry. The stationary market in Asia is described as the "key" application on the basis of market size and revenues, and demand is projected to increase heavily as a result of power backup and household demand.
More than half of fuel cells around the globe use hydrogen as the primary fuel source. The chief benefits of hydrogen are its abundance and the fact that it produces no emissions: the only byproduct of a hydrogen-fueled reaction is water. Other fuel sources include natural gas/methane and methanol. The principal area of research at present is the search for more efficient, cost-effective catalysts.
The North American market is projected to increase to $667 million by 2018.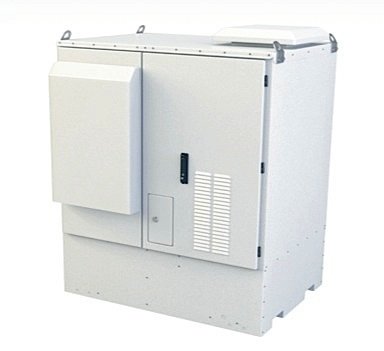 One Canadian company with a strong presence in the field is Ballard Power Systems, which has just announced a new version of its methanol-fuelled backup power system for the telecom market. The system converts methanol-water solution into hydrogen gas to power the fuel cell.
Last week, at an international conference on hydrogen fuel cell technology in Vancouver, Canadian and Scottish industry fuel cell associations signed a memorandum of understanding on future collaboration in trade and innovation in fuel cell technology. Scotland claims to have "the best renewable energy resources in Europe," and plans to generate the "equivalent" of 100 per cent of its electricity from renewables by 2020. Hydrogen and fuel cell technologies will help achieve that goal by providing energy storage options and a route towards "decarbonising" the electricity, heat and transport sectors.
Research into finding a cheaper alternative to the commonly used but extremely expensive platinum as the catalyst material for hydrogen fuel cells is ongoing. New research was announced last week at the University of Waterloo, part of a larger effort backed by the US Department of Energy. Scientists involved in this research are looking for non-precious materials to replace platinum.