Canada's manufacturing sector saw slightly improved conditions in August, according to the latest RBC Canadian Manufacturing Purchasing Managers' Index (PMI). Employment in the manufacturing sector increased to a three-month high, as firms hired staff to meet the additional demand in both the domestic and export markets, the report says. Output and new orders both rose at "modest" rates compared to July.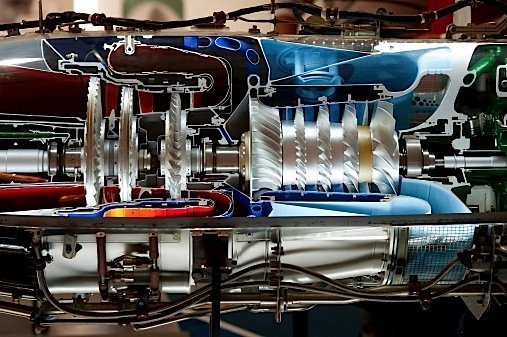 The PMI rose to 52.1 in August, from 52.0 in July. A reading above 50.0 indicates an improvement in business conditions. It was the fifth consecutive month in which improved conditions were signaled. Since April, manufacturers have received larger volumes of new orders for both domestic and foreign markets. The United States accounted for the bulk of the exports, the report says. New order growth was "solid" overall, though unchanged from July.
Because of increased new work, production output increased while inventories shrank. As well, the quantity of inputs bought by manufacturers rose "marginally." Costs of these inputs continued to rise in August, especially among commodities such as oil and metals. Selling costs, however, fell for the second month running.
The PMI continued to make positive gains for the fifth consecutive month and moved modestly higher in August, suggesting some of the recent shocks to the economy have been mitigated by strength elsewhere.  We expect that improving US demand will continue to provide a boost to the manufacturing sector for the balance of the year.

Craig Wright, senior vice-president and chief economist, RBC
The rise in employment in the manufacturing sector in August represented the nineteenth consecutive month of growth. Nearly one-fifth (18 per cent) of firms said that they hired new staff in August, while 7 per cent reduced staff. This was the second-fastest rate of job growth in manufacturing in a year.
In Ontario, the improvement in manufacturing was only "marginal," as new orders actually fell. Ontario's performance was the weakest of the four regions included, while Alberta and British Columbia were the strongest.
Exports fell in July
Meanwhile, Statistics Canada reports that Canada's trade deficit with the world widened in July, as imports rose 0.6 per cent and exports fell by the same amount. The deficit reached $931 million in July, more than doubling over June ($460 million).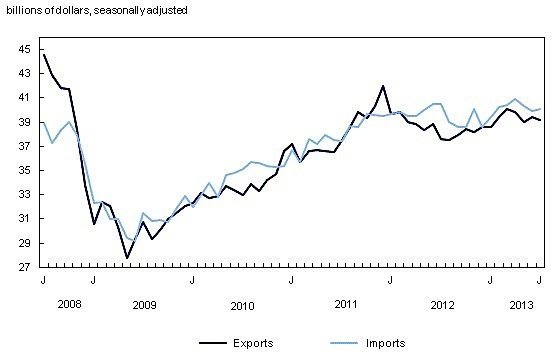 Lower exports of aircraft and precious metals and alloys were the main contributors to the decline, Statistics Canada said. Exports of aircraft and other transportation equipment and parts fell 22.8 per cent in July to just $1.3 billion.
Exports of forestry products, including pulp and paper, and building and packaging materials such as lumber and millwork products rose $8.2 per cent to $2.8 billion
Canadian exports to countries other than the US fell 4.5 per cent, to $9.8 billion. Imports from those countries also fell 3.1 per cent to $13.9 billion.
With regard to the US, Canada's imports rose, mainly in refined petroleum products, precious metal ores, and precious metal bullion. Exports to the US also rose 0.8 per cent to $29.4 billion, resulting in a narrowed trade deficit for Canada with the US.