With a projected increase of 2.5 billion people to urban areas by 2050 due to urbanization, key players facilitating various functions within major cities will have to transform their operations to enable sustainable living conditions for city dwellers. To meet the demographic growth in cities without increasing pollution and congestion, adoption of 5G, IoT, AI, energy-efficient machines, and effective urban mobility strategies will be prioritized to transform the transport industry. According to Total CEO Patrick Pouyanné, the transformation of urban mobility requires "switching over to electric vehicles, increasing energy efficiency, fostering disruptive innovation, and adopting transport solutions based on sharing."
Uber and Hyundai Motor are among a handful of companies already transforming urban mobility. During the 2020 Consumer Electronics Show (CES) in Las Vegas, Uber and Hyundai Motor announced a new partnership to develop and deploy flying electric taxis. Even though Uber previously collaborated with Boeing and other aeronautic companies, Hyundai Motor is their "first vehicle partner with experience of manufacturing passenger cars on a global scale," according to Eric Allison, head of Uber Elevate.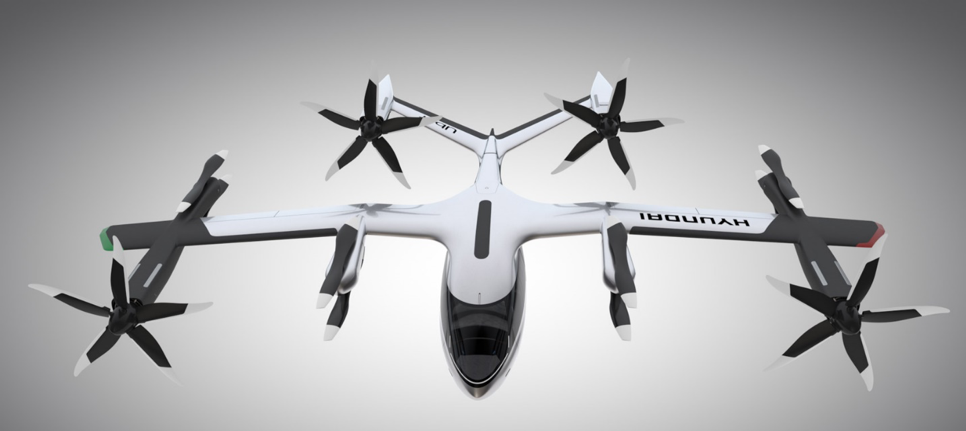 Hyundai's Urban Air Mobility and Uber's Elevate are currently working together to develop a Personal Air Vehicle (PAV) model known as S-A1. The two companies unveiled the 100% electric S-A1 model at CES. The unveiling marks a major milestone towards the realization of Uber's dream for a fleet of air taxis flying across the skies of cities globally. In the past, the realization of a network of air taxis was impeded by the lack of potential to mass-produce reliable and high-quality aircraft to reduce passenger costs per trip. The new partnership addresses this impediment very effectively by "combining Hyundai's manufacturing muscle with Uber's technology platform," said Eric Allison.
Under this partnership, Hyundai is tasked with the manufacture and deployment of the air vehicles while the aerial ride-share network will be provided Uber. Both Hyundai's UAM division and Uber's Elevate will collaboratively tackle take-off and landing for the S-A1 model. The model uses highly innovative electric vertical take-off and landing (eVTOL) designed with transitioning rotors to enable the aircraft to take-off vertically, switch to wing-borne lift while cruising, and then switch back to vertical flight for landing.

The eVTOL design implemented on S-A1 is specifically optimized for aerial ridesharing purposes in highly congested urban areas because it addresses the scarcity of space for runaways in cities and allows up to four passengers to share a ride. This innovative air vehicle design, coupled with the companies' vision of urban air mobility, will undoubtedly "transform the concept of urban transportation," said Jaiwon Shin, Head of Hyundai's UAM Division.
Apart from the eVTOL design, the S-A1 aircraft has multiple rotors and propellers, powered by distributed electric propulsion capable of attaining speed up to 290 km/h and cruising altitude of between 1,000 and 2,000 feet above the ground. The rotors and propellers are small to reduce noise and distributed across the airframe to increase safety, which is both very important for operating in cities. The 100 percent electric aircraft is designed to fly for about 100 km per trip on a full charge and will require between 5 to 7 minutes to recharge during peak hours. According to Uber, the first public flight demonstration will be conducted within the year and rolled out to the market by 2023.
Even though S-A1 is designed to be piloted, future models will be fully autonomous, relying on the capabilities offered by 5G, AI, and IoT. The value of 5G will continue to increase as more companies focus on delivering pieces and devices needed to build effective transport systems for smart cities of the future.