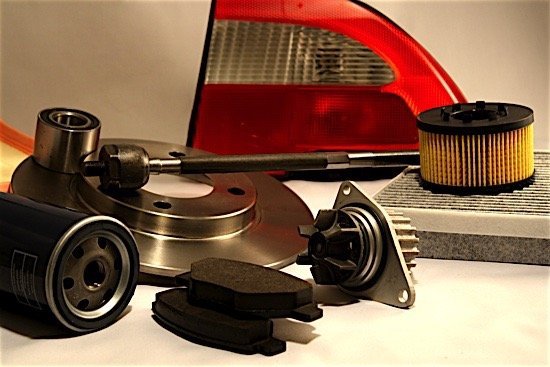 Aurora, Ontario-based auto parts manufacturer Magna International, the largest North American parts maker and the third largest in the world, posted higher-than-expected profits for its third quarter, ending September 30. Strong sales in Asia and Europe helped the company's sales rise 16 per cent compared to one year ago, totalling $8.8 billion for the quarter. The strong year-over-year growth was achieved despite limited growth in North America, where the bulk of its sales occur. Asian sales were up 58 per cent, while European sales rose 29 per cent. Net income for the quarter rose to US$514 million ($1.29 per share) compared to $469 million ($1.13 per share) a year earlier. Thomson Reuters reported that analysts had expected a share price of $1.20.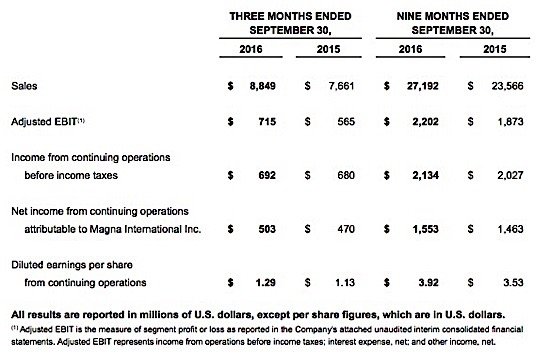 Magna also sells complete vehicle assemblies. These sales declined 4 per cent in the third quarter, and volumes decreased by 19 per cent, Magna reported. The decreases were largely because of the end of production of two vehicles, the MINI Countryman and Paceman.
Sales for the first three quarters, to September 30, were $27.2 billion, an increase of 15 per cent over the same period last year. At the same time, North American and European light vehicle production increased only 4 per cent and 5 per cent, to 17.8 million and 21.5 million units  respectively. Net income for the nine months was $2.1 billion.
The company reported that in the first nine months of 2016  it invested $3.3 billion in purchasing subsidiaries, fixed asset additions, and other assets.
As for sales in the coming year, Magna CEO Don Walker said expectations were "muted" as vehicle production growth is expected to slow in its major markets. Growth will be "flat or up" in the most important markets, and will continue to grow in China.