Bell announced a new partnership with Ontario-based BeWhere, an Internet of Things (IoT) solutions company, and China-based tech company Huawei, the world's largest telecommunications equipment maker. Huawei worked with Bell to develop "an environmental monitoring solution to help improve the health and quality of plants at the vineyard."
Steve Lu, President of Huawei Canada said: "We are proud to be working with our long-time partner Bell and BeWhere on this exciting pilot project for Henry of Pelham. It reflects the opportunities that exist for both small and large Canadian and Chinese ICT companies to work together on developing new and innovative solutions. We look forward to hosting Premier Wynne and the Ontario Trade Mission next month in Shenzhen, and showcasing a few more of the partnerships we are developing within Ontario's ICT Ecosystem."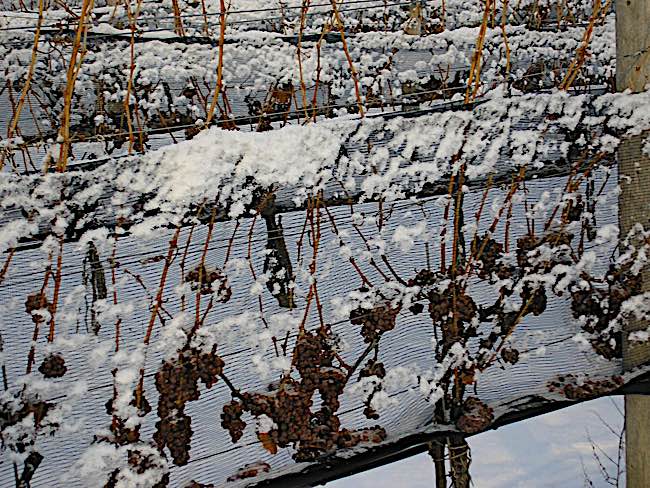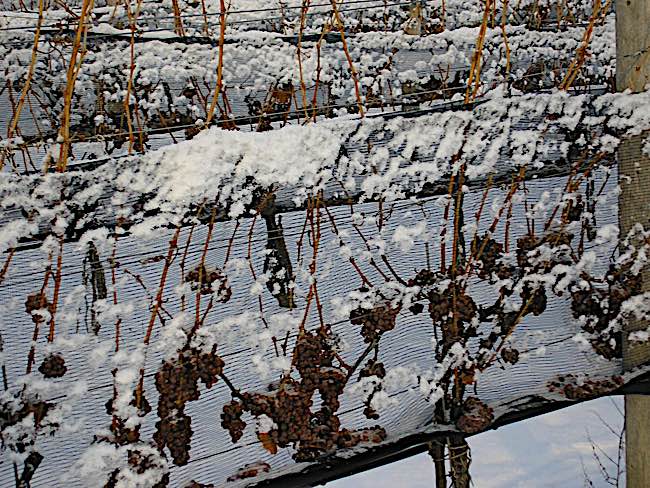 Premier Wynn, of Ontario, was on hand for the announcement, and explained the importance of the partnership: "Cutting-edge solutions like this one highlight Ontario's position as a global leader in innovation, laying the groundwork for future collaboration in the growing field of IoT. I look forward to connecting even more Ontario companies with world-leading innovators, experts and businesses, like Huawei, on my upcoming mission to China and Vietnam, and to bringing more investment and job opportunities home to Ontario."
Unique Environmental Monitoring Solution
Together, the companies have developed an environmental monitoring solution to help improve the health and quality of plants at the vineyard. The product will use sensors connected to Bell's LTE-M wireless network to remotely monitor temperature and water levels, automatically adjusting as weather conditions change. The innovative IoT solution will help lower costs, keep more vines alive longer and promote greater sustainability.
"Bell is building the networks, services and partnerships to ensure Canada is at the forefront of Internet of Things (IoT) innovation," said Claire Gillies, Vice President at Bell Mobility. "Alongside our partners BeWhere and Huawei, Bell is pleased to launch this unique pilot project with Henry of Pelham Family Estate Winery to apply the latest smart monitoring technologies in agricultural management. Coupled with Bell's ongoing IoT network and service innovation, the lessons learned here will help ensure that Ontarians and all Canadians benefit from the application of IoT advances in connected homes, businesses and smart cities."
The collaboration builds on Ontario's reputation for diverse, global business partnerships that fuel growth and innovation and create opportunity here at home. International business missions are a major driver for economic and research partnerships. Premier Wynne met with Huawei representatives during her business missions to China in 2014 and 2015. As a result of these meetings, Huawei committed up to $303 million for research initiatives in Ontario over five years, creating hundreds of R&D jobs for Ontario's highly skilled workers.
Premier Wynne will continue strengthening ties with international partners on her upcoming business mission to China and Vietnam. The mission will connect more than 100 Ontario companies and institutions with global partners, opening doors to expand their businesses, develop world-leading technology and create good jobs for people in Ontario.
Creating the conditions for global investment and innovation is part of Ontario's plan to create fairness and opportunity during this period of rapid economic change. The plan includes a higher minimum wage and better working conditions, free tuition for hundreds of thousands of students, easier access to affordable child care, and free prescription drugs for everyone under 25 through the biggest expansion of medicare in a generation.
Background information
In 2015, Huawei Canada announced it will create new research laboratories at its facilities in Ottawa, Markham and Waterloo in support of 5G Ontario — a project focused on advanced communications research. Ontario committed up to $16 million to the project through the Jobs and Prosperity Fund.
Ontario's information and communications technology cluster is second only to Silicon Valley in North America, comprising more than 21,000 firms.
Ontario's agri-food sector contributes more than $37.6 billion towards the province's GDP and supports over 807,000 jobs.
The Premier's international missions to date have secured more than 265 agreements valued at over $4.2 billion to Ontario's economy, creating nearly 4,000 jobs in Ontario.