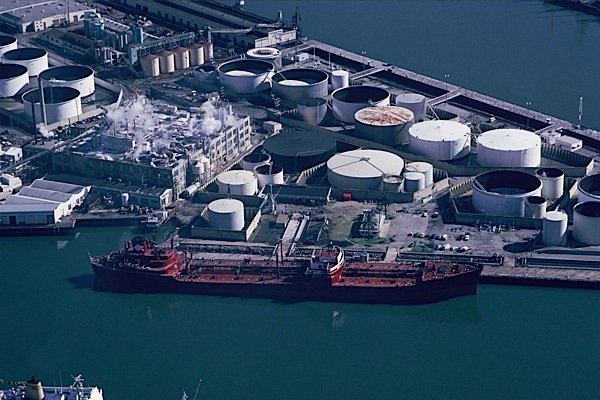 The Organization for Economic Cooperation and Development (OECD) is but the latest observer to cut Canada's economic growth expectations for 2015, in this case from 2.6 per cent to 2.2 per cent. The reason, of course, is oil, but also other commodities. Canada, along with many other commodity exporters, like Brazil, is experiencing worsening "near-term" growth prospects. While oil is the headline maker, a fall in commodity prices in general, including metals, coal and some agricultural commodities, will slow growth in many countries, the OECD predicts.
The other side of the coin, however, is that lower oil prices and "widespread monetary easing" have brought the world to a "turning point," and could provide the stimulus many countries need to grow their economies again. The OECD cautions that the world's economies need to take a more balanced approach, combining fiscal reforms and monetary policy to ensure sustainable growth.
The downside of the oil price collapse can be seen in the soaring number of layoffs in Alberta, as the price of oil continues to drop and stockpiles of crude rise. US stockpiles reached an all-time high last week of 449.8 million barrels. The price of the US benchmark West Texas Intermediate crude, meanwhile, reached a six-year low of $42.03. Brent crude was trading below $53 as concerns about oversupply further depressed prices.
Layoffs in the oil patch have dominated the news in recent weeks, the most recent being at ConocoPhillips Co., which will cut 7 per cent of its Canadian workforce, about 200 jobs. Both Talisman Energy and Nexen Energy announced hundreds more layoffs on March 17. In February, Canadian jobs in the natural resources sector were down 16,900, 14,000 of those in Alberta, according to Statistics Canada. The unemployment rate rose 0.8 percentage points, though it is still below the national average, at 5.3 per cent.
The president of a Calgary employment agency told the Financial Post that he expects the layoffs to continue throughout the year, and not just in oil and gas production companies. The ripple effect will inevitably reach engineering firms, construction companies, and oilfield support services companies. The Canadian Association of Oilwell Drilling Contractors warned that up to 23,000 jobs could be lost as the number of wells being drilled continues to fall.
The layoffs have been global, already reaching more than 100,000 in February, by some estimates, affecting countries like Scotland, Australia, Brazil and Canada. In the US, oilfield services companies like Baker Hughes and Schlumberger have let go about 16,000 workers since January. Exploration companies have let go about 10,000 workers to date, while manufacturing companies, including pipe manufacturers and U.S. Steel have cut more than 10,000 jobs. The US oil capital, the city of Houston, where several hundred thousand work in the oil industry, could lose 75,000 jobs this year, assuming the downturn continues. The Federal Reserve branch in Dallas has estimated that Texas could lose 140,000 jobs this year because of falling oil prices.
Analysts in the US do not see the situation improving any time soon. A Houston Chronicle report says that with oil stockpiles at record highs, prices at record lows, and more oil likely to come on stream from Iran, it will be "many, many months" before we see a balanced market.