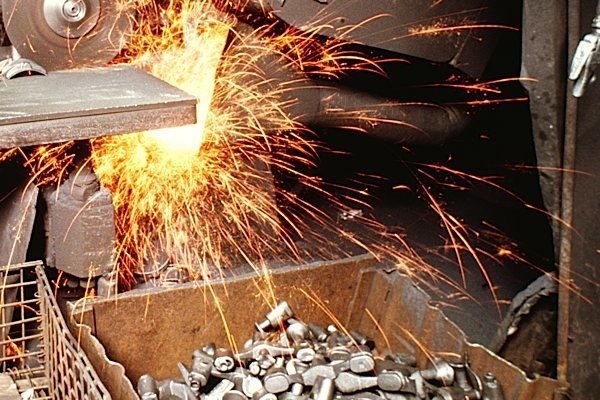 For the first time in five months, Canada's manufacturing sector showed signs of a "modest recovery" in June. Production volumes, new business intakes and employment numbers all picked up, according to RBC PMI (Purchasing Managers Index) data for June. The strongest exports since November 2014 helped drive the upturn. The PMI rose to 51.3 in June, up from 49.8 in May. An index reading of 50 is neutral. The average reading since the index began in 2010 is 53. The RBC PMI™ is a composite index which measures new orders, output, employment, suppliers' delivery times, and stock of items purchased .
Production levels increased most, due to stronger client demand and less concern about inventory build-up. It was the second month in which production increased. New orders increased "slightly" after four months of reductions. RBC notes that anecdotal evidence suggests export sales were behind the pick-up in new orders. On the other hand, June was the seventh consecutive month in which backlogs of work declined.
The slight increase in new orders, plus improved confidence in business outlook, was enough to support an increase in employment. Payroll increases in June ended five consecutive months of job losses in manufacturing.
Improving export sales and support from exchange rate depreciation helped to drive the fastest improvement in Canadian manufacturing business conditions so far in 2015. Output, new orders and employment levels all rebounded in June, suggesting that manufacturers are starting to experience a turnaround after the declines seen earlier in the year. Reduced spending across the energy sector continued to act as a drag on demand, but the latest survey is an encouraging sign that the manufacturing sector is back in expansion mode.
According to the president of the Supply Chain Management Association (SCMA) reduced spending across the energy sector continued to be a "drag" on demand. Cheryl Paradowski said the latest survey results were an encouraging sign that the manufacturing sector is "back in expansion mode." She attributed the expansion to improving exports and the exchange rate depreciation between the Canadian and US currency.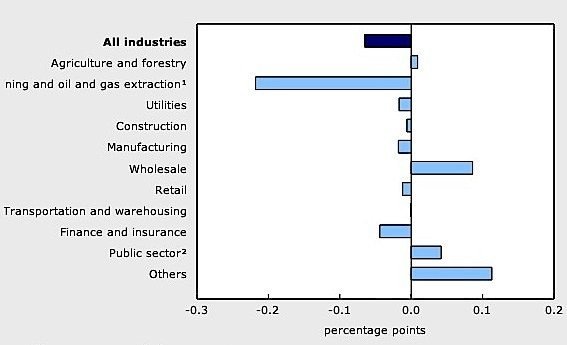 The latest economic numbers from Statistics Canada are for the month of April. They show that the economy shrank by a further 0.1 per cent that month, the result of sharp decreases in the goods-producing industries, especially the oil and gas sector. The decline in oil and gas extraction was 3.4 per cent, the largest decline of all the industries. There were also large declines in mining and quarrying. While service industries gained in April, the third gain in as many months, the gain was outweighed by the declines in oil and gas, manufacturing (-0.2 per cent), construction (-0.1 per cent) and utilities.
The largest increase in April was in wholesale trade, which rose 1.6 per cent on the strength of increases in machinery, equipment and supplies, motor vehicles and parts.