Labour and government leaders are praising the announcement that a closure-threatened Heinz plant in Leamington, Ontario will remain open, though with a reduced workforce. The president of Unifor, Jerry Dias, said that the "good news" would not have been possible without cooperation among all levels of government. Heinz announced last November that it would close the plant, which employs about 800 workers in the southwestern Ontario town. The plant has been in operation for more than a century.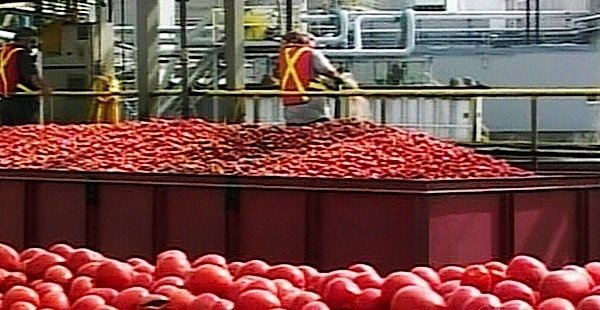 A deal was announced this morning, whereby Highbury Canco Corporation will take over the Heinz plant to make tomato juice and other products. Highbury, which will act as a packer for Heinz, said it looks forward to working with "Heinz, local farmers, UFCW 459, and all three levels of government." Ontario-based Highbury said it intends to employ about 250 people, plus seasonal workers.
In a statement, Pradeep Sood, representing Highbury Canco, said, "Under the terms of this letter of intent, we will continue to manufacture certain identified Heinz products and as well provide certain distribution and logistics services to Heinz in Canada."
All of this is a positive step forward, Dias said, though much work remains to help those who will still be without jobs. He compared the Heinz situation in Leamington with Chrysler's request for government funding to keep its Windsor assemble plant operating. Chrysler has asked for $700 million from federal and provincial governments, to go with its own investment of $3.2 billion in the Windsor plant.
"In times like these, we all need to just roll up our sleeves, learn to work together, and get the job done," Dias said. "Too much is at stake for politicians to play silly ideological games while jobs are lost and futures put on hold."
Unifor is Canada's largest union in the private sector, with more than 300,000 members. It was founded Labour Day weekend 2013 when the Canadian Autoworkers and the Communications, Energy and Paperworkers union merged.