Watching the Flyboard Air fly is breath-taking. Mankind has been able to fly for many years, with the aid of big, cumbersome machines. It has been a dream of many to develop "personal" flight — Ironman without the armour. Although Flyboard is niche — not even yet available for either civilian commercial or recreational use — but the technology is impressive and may have far-reaching applications. The level of control in-flight is impressive — and certainly good enough to win the Guinness World Record.
Only $250K
Only is a relative term, but for breakout tech, $250,000 is a relative bargain for Flyboard Air and the promise of free flight. Developed by Zapata Racing, the developers of the already-in-market Flyboard water jet (similar idea, but you jet around with water propulsion), the "Air" version of Flyboard is not yet available for either recreational or civilian use — yet.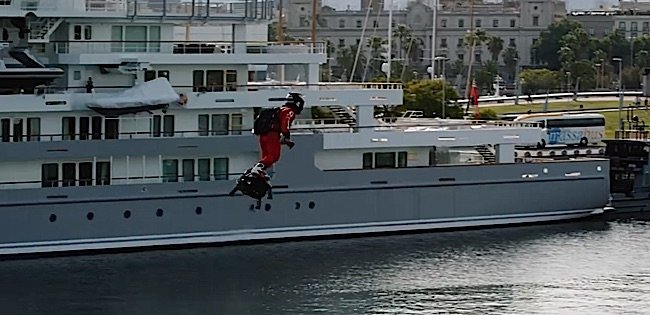 Could it have military applications? Certainly. Could it have civilian applications? Maybe. Could it be viable recreation? Certainly, for the fairly wealthy. The engineering is impressive, and possibly the beginning of something really practical in near-future.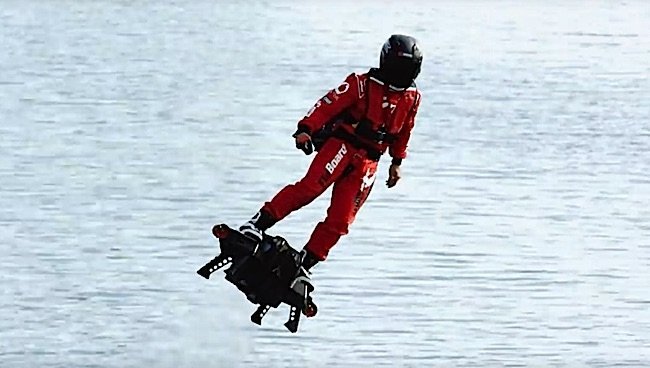 Top speed: 150 km/hr
Autonomous flight: up to 10,000 feet (currently)
Until then, the slightly more affordable ESH Flyboard Pro Series (water jet version) is available for recreational use. [Zappa Racing website>>]