A number of new wind farm projects are going ahead in Quebec, and the provincial government there is working with the Canadian Wind Energy Association (CanWEA) to develop a new energy policy for Quebec. EDF Energies Nouvelles, a renewable energy subsidiary of a major French utility company, is building a 74-megawatt wind farm on public land in the Gaspesie region of the province. The contract for the Mont-Rothery project, worth $175 million, was awarded by Hydro-Quebec. There will be thirty-seven turbines, supplied by Senvion, the world's fifth largest manufacturer of wind turbines. The project is expected to create approximately 150 jobs during construction.
Another important Quebec wind project is the Mesgi'g Ugju's'n project, a fifty-fifty partnership between Innergex and three Mi'gmaq First Nations. Once again, Senvion will supply the turbines, in this case forty-seven 3.2M114 turbines. It will be the first time that this type of turbine has been installed in North America. The installation will generate 150 megawatts of electricity.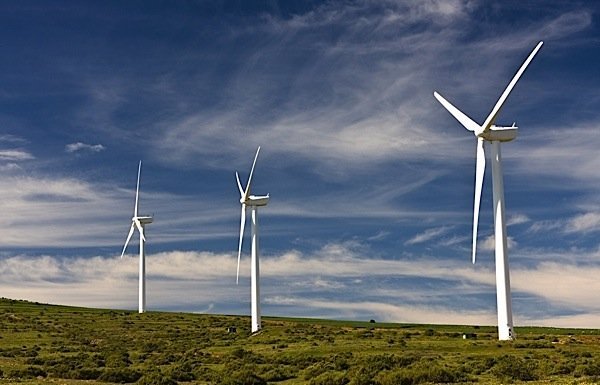 The wind energy sector employs 5,000 people in Quebec, according to CanWEA, and has generated nearly $10 billion in investment over the past ten years. In working with the Quebec government to develop a new energy policy, CanWEA says the province is in a good position to create a "long-term vision" for energy that will give priority to renewable energy sources and foster home-grown Quebec expertise in the area. Quebec, said a CanWEA spokesman, is an energy leader, and must remain one going forward.
No health risk from turbine noise
The Quebec announcements come just days after Health Canada released preliminary results from a two-year study of the health effects of noise created by wind turbines on humans who live near them. That study, carried out in Ontario and in Prince Edward Island with Statistics Canada, was the first of its kind. The study collected data from a total of 1,238 households within a range of 600 metres to ten kilometres of a wind turbine installation.
Health Canada states that the study found no link between exposure to wind turbine noise and any of the "self-reported" illnesses that people have complained of. These include dizziness, tinnitus, migraines, heart disease, high blood pressure and diabetes. Sleep deprivation was also reported, but the study found no link there either.
At least one wind farm is being challenged in Ontario on grounds of health concerns. The proposed Cedar Point wind farm in southwestern Ontari0, to be built by Suncor and already approved by the provincial government under the Green Energy Act, is being challenged by a citizens group on the grounds that the turbines will pose a risk to their health. With the Health Canada report now stating that there is no such risk, the citizens' chances of preventing the project seem remote. Health Canada has said that more study should be done.