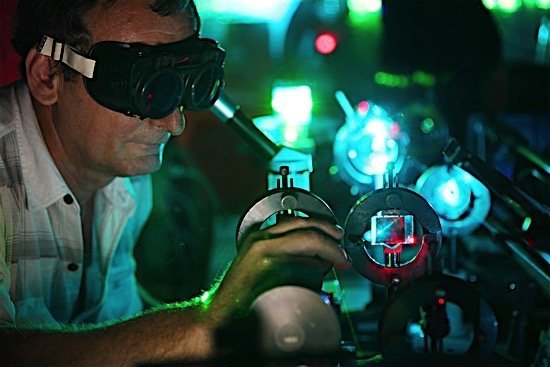 Site Selection, the influential American publication whose readers are CEOs and decision makers, human resource managers and consultants, has named Ontario as the best place in Canada to invest. A feature on Canadian competitiveness in the publication's latest issue called Ontario the top-performing province in economic development related to corporate facility location and investments in expansion over the past twelve months.
The article, "Cultivating the Roots of Canadian Innovation," includes remarks by Canada's Governor General David Johnston, who points to the Toronto-Waterloo corridor and Toronto's MaRS Discovery District as "national stars" of discovery, invention and innovation. These and other stars of Canada's economic development cultivate an environment "conducive to doing business" and creating a future for Canadians and their families, he says.
While the province has a natural advantage in its sheer size, accounting for about 38 per cent of Canada's population, the article's author, Site Selection managing editor Adam Bruns, says the province "doesn't just sit back and wait." He tracked almost 100 industry projects over the past year, projects such as the just-announced building of a GE engine plant in Welland, which will create 220 jobs. In just one week in August, writes Brun, Ontario announced $51 million in funding for various research programs by the Ministry of Research, Innovation and Science; the strengthening of the Investment Ready program; a trade mission to Japan and South Korea headed by Premier Kathleen Wynne; and an agreement between Ontario and Michigan to collaborate on attracting automotive research and development and investment.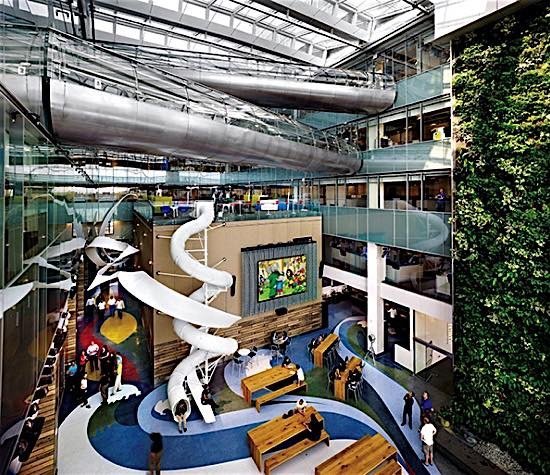 Not only are Greater Toronto and Waterloo-Kitchener-Cambridge among the top 10 regional performers in our annual evaluation, but the Province of Ontario and its Ministry of Economic Development and Growth this year take home the Canadian Competitiveness Award for being the top-performing province in economic development.
Toronto's Invest Toronto program, which has assisted in attracting projects from pharmaceuticals to film production to software to office developments, is singled out. Other progams and initiatives mentioned include the Imagination, Manufacturing, Innovation and Technology (IMIT) business incentive and Toronto Global, which merges the operations of the Greater Toronto Marketing Alliance and Invest Toronto. Nearly one-quarter of the top 250 Canadian tech firms are based in Toronto. The city also houses one of the largest financial services sectors in North America.
A number of projects taking place in Hamilton, Ontario are mentioned, including a partnership to establish a National Sports Analytics Centre of Excellence. Hamilton's life sciences cluster is also highlighted, anchored by McMaster University.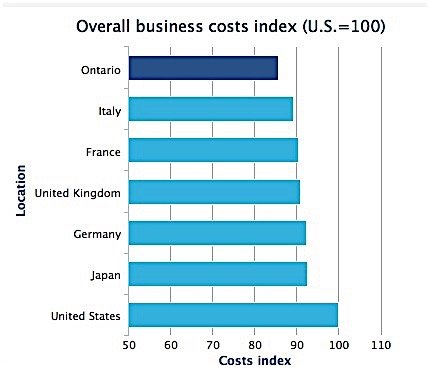 In its own statement about the recognition, the Ministry of Economic Growth and Development boasts that Ontario cities had twice as much investment project activity as in any other province. Half of all of Canada's top metro-area and regional economic development groups are in Ontario. Ontario's Business Growth Initiative and the Investment Ready: Certified Site Program are two programs, says the statement, that ensure Ontario remains the best place in Canada to invest. The province is also launching a Strategic Investment Office this fall which it says will provide a "one-window" approach to attracting investment.
Background information about Ontario provided by the ministry notes that Ontario has the lowest overall business costs in the G7, and a lower-than-average corporate income tax rate. The ministry also says that, thanks to universal health care in this country, the average Ontario employer enjoys health costs that are half of those borne by their US counterparts.
Site Selection magazine is read by 48,000 executives of "fast-growing" firms. It is considered the "senior" publication in the development field and has been "advising" corporations and governments since 1954.