Imagine the next gen aircraft with wings that move like a birds. The dynamic wing design changes as it flies for optimal gliding. Instead of flaps and fixed wings, the new prototype wings are assembled of tiny mesh-like components that allow it to move dynamically. Like a bird's wing, they are light-weight, yet strong, thanks to clever engineering.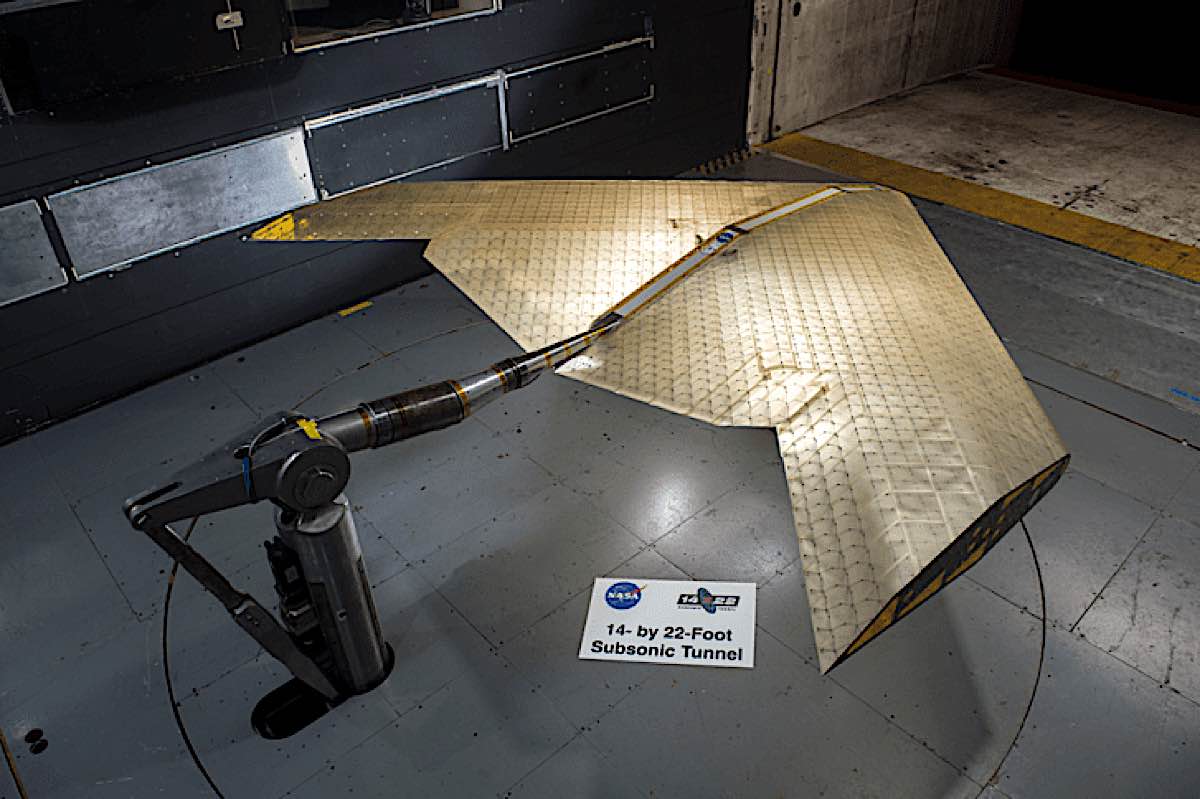 The new wing is more than a radical concept and design. It incorporates totally new smart materials. The prototypes have been assembled laboriously by hand. According to an interview with CNN, NASA research engineer Nick Cramer described it as [1]:
"Something like a condor will lock its joints in while it's cruising, and then it (adjusts) its wing to a more optimal shape for its cruising, and then when it wants to do a more aggressive maneuver it'll unlock its shoulder. That's a similar response to what we're doing here."
The wings emulate birds in more than motion. The internal structure, like the hollow light-weight bones of a bird wing, are ultra like due to an entirely new engineered structure and smart materials.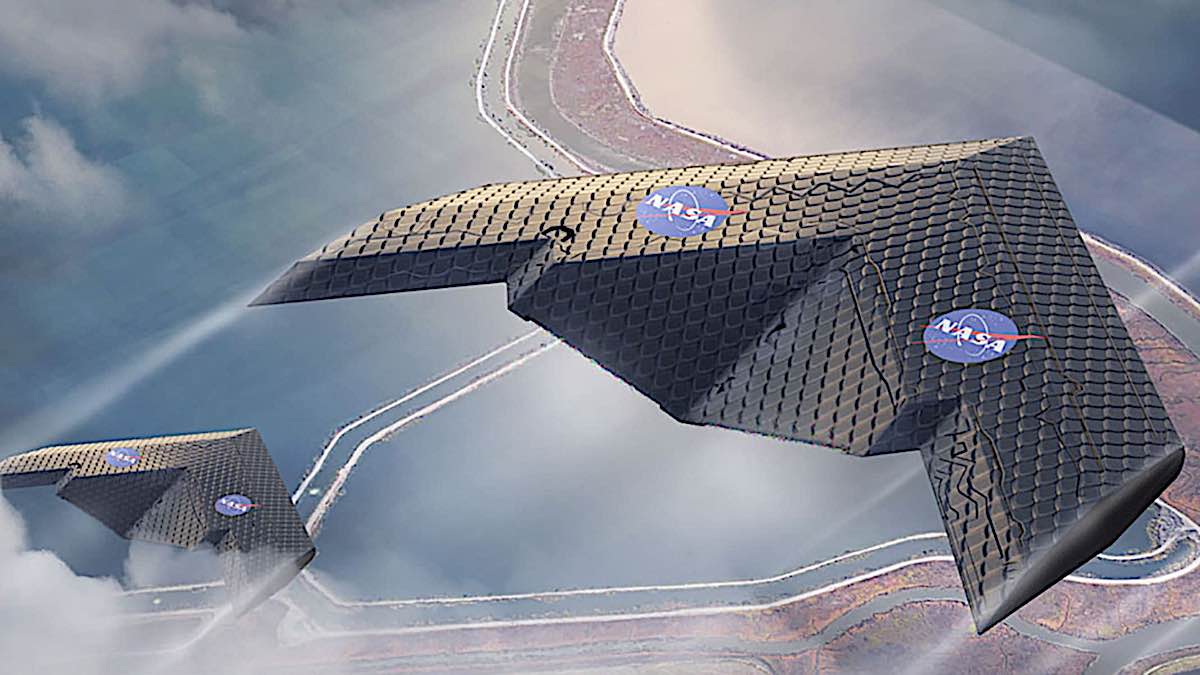 Applications for a bird-like wing
Although part of the vision is to have a wing design that can be "assembled in orbit," the new design would also see signicant cost and infrastructure investment savings over current wing manufacturing.
Current wing technology is cumbersome and heavy. Especially at the manufacturing stage, large jet liners such as the Airbus A380 have wings so massive that the costs are staggering at assembly. The molds are gigantic. The prototype design and manufacturing is very intense and extraordinarily expensive — which is why many large jets today haven't changed much from the 1970s.
The reason commercial aircraft design remains "traditional
The new wing technology is a mesh technology, which, in theory — especially with robot manufacturing — could be created in smaller spaces, and eliminates the current model in aircraft manufacturing, which requires a complex infrastructure. It would also likely be lighter weight, more efficient, and more flexible. Operation of aircraft would also likely be more economical, as the range of motion and application could significantly save fuel.
Of course this would be a complete pardigm shift, as new control systems (for the aircraft) and manufacturing processings would be required. Adapting the light weight wings to existing aircraft would involve new control systems, and a radical change in manufacturing processes. While it is an appealing engineering concept, significant research and money are required to commercialize the wings.
Manufacturing the new wings
The new wings are made of injected fiber reinforced polyetherimide into small molds that create smaller components, which, when commercialized, can be assembled robotically. Packing and shipping components is logistically far easier than transporting, for example, rigid wings used on current aircraft assembly.

NOTES