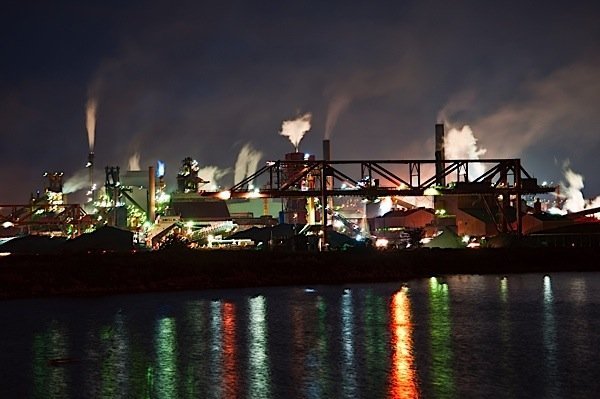 The organization that represents producers in one of Canada's most beleaguered industries has said it welcomes steps taken in the federal budget. The Canadian Steel Producers Association (CSPA) said in a statement that it supports the government's commitment to address "unfairly traded goods entering the Canadian market." Referring to "market distorting trade" practices, or dumping, the CSPA said it was encouraged by promised legislative steps to correct this.
The steel producers also welcome the government's ten-year commitment of $120 billion to infrastructure spending, saying it believes its members will play a "substantial role" in building that infrastructure.
The steelworkers union, meanwhile, offered a somewhat less enthusiastic endorsement, saying that the budget "appears to signal good intentions," but jobs continue to be lost in the industry. Hamilton, Ontario and Sault Ste Marie have been very hard hit. The United Steelworkers union (USW) blames the previous government's "ill-conceived trade agreements and secret deals" for "hundreds of thousands of lost jobs." While welcoming the announced infrastructure spending, USW national director Ken Neumann said in a statement that the government must ensure that that infrastructure is built with Canadian-made steel and other products. The union also calls for a national industrial strategy that, along with targeted spending, will create jobs and an economy that will last.
Innovation and productivity are seen as critical to any such future for the manufacturing sector in Canada, and the budget asserts that Canada must become a centre of global innovation. To that end, the budget extends the Automotive Innovation Fund for an additional three years. It had been scheduled to expire at the end of 2018.
Other innovation investment includes $1 billion over four years to support clean tech, and $2 billion for research and commercialization in post-secondary institutions.
The Canadian Natural Gas Vehicle Alliance (CNGVA) is one group that expects to benefit from the budget's infrastructure commitments. CNGVA declared its support for a promised investment of $3.4 billion in upgrading and improving public transit systems in Canada, seeing opportunities there for more natural gas-powered buses and fueling infrastructure.
The Canadian Renewable Fuels Association (CRFA) has likewise commended the budget's focus on climate change, particularly as it will impact air pollution through emissions from the transportation and energy sectors.
Canada's tech industry is also supportive of the budget, which includes money for STEM training (science, technology, engineering, math) and digital infrastructure, The president of the Information Technology Association of Canada (ITAC) praised a number of new initiatives. Karna Gupta said the Helping High-Impact Firms Scale Up initiative, which makes working capital available to innovative firms that are growing rapidly, is particularly important.