The aerospace industry in Quebec has had to weather "headwinds" caused by the global economic downturn, but it is emerging from that difficult period and is optimistic about the future. Aéro Montréal, a think tank that brings together representatives from Quebec's aerospace industry, reported positive results for 2013 at its annual meeting today. The organization also tabled recommendations made in a White Paper stemming from last year's Aerospace Innovation Forum. The federal government also announced that it will renew its financial support for Aéro Montréal.
After some much-publicized job losses in the MRO industry in Quebec, and despite reduced orders from Europe due to the economic slowdown there, employment in the aerospace sector has fully recovered. This is according to the executive director of Aéro Montréal, Suzanne Benoit. The industry employed more than 43,500 workers in Quebec  last year, an increase of 1,000 from 2012 and nearly 9 per cent higher than the low point reached in 2010.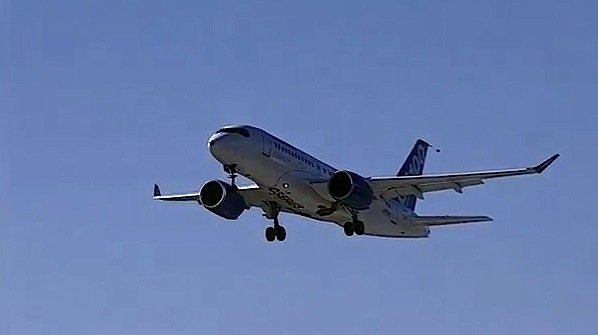 "If you compare to 2008 we're back to even more than where we were back then, so that's good news," Benoit said after the group's annual meeting.
The industry is now looking to recruit new workers, as about 30 per cent of current aerospace workers are expected to retire over the next fifteen years. Given the cyclical nature of the industry, Benoit said that they are optimistic about Bombardier's new CSeries commercial aircraft, which they expect will drive a lot of economic activity and create thousands of assembly jobs.
The chairwoman of Aéro Montréal, Maria Della Posta, echoed Benoit's optimism, saying that there are positive signs about future orders and passenger traffic. Della Posta is senior vice-president sales and marketing for Pratt & Whitney Canada.
About 700 aerospace companies employ 66,000 workers in Canada and generated nearly $23 billion of sales in 2012, most of which are exported. Quebec, with one of the world's top five aerospace clusters, accounts for more than half of Canadian sales.