Bombardier Recreational Products and their Can-Am series of ATVs and motorcycles are no strangers to innovation. Since 1942, when BRP was originally founded under another name, the Canadian company from Quebec has long established itself as a leader.
They have built a legendary name for themselves since, designing and manufacturing small, off-road capable recreational vehicles and racing motorcycles that are trusted all over the globe.
There's even a 4-seater Can-Am ATVs which has been upgraded with machine guns by the Kazakstan military. They are rugged, reliable bush-going machines.
While they have done very well in the off-road world, their motorcycles haven't garnered nearly as much attention as other brand names in the industry. That is until they go and do something completely different—like add a wheel.
Can-Ams 3 Wheel Spyder
Can-Am's 3-wheeled motorcycle family, the Spyder, certainly made for a fun novelty item and is just a cool-looking vehicle. It makes sense that BRP and Can-Am are looking to change things up again, as they've been successful in using that strategy in the past.
With that in mind, it makes sense that they would be wanting to throw their hat into the 2 wheel EV ring. Though they are leaders in the snowmobile and ATV realm when it comes to electric motorcycles, they are not the first to market.
EV Motorcycles
Other well-known motorcycle brands like Harley Davidson have already made their entries into the world of electric motorcycles. Other brands have come about producing electric bikes as their bread and butter, namely Lightning Motorcycles.
They certainly have not been around for nearly as long as Can-Am, having only been founded in 2006, but their advantage is that they only do electric bikes, and that's all that they've ever done. Lightning currently manufactures the fastest electric motorcycle on the market—so the big question here is what will Can-Am bring to the party?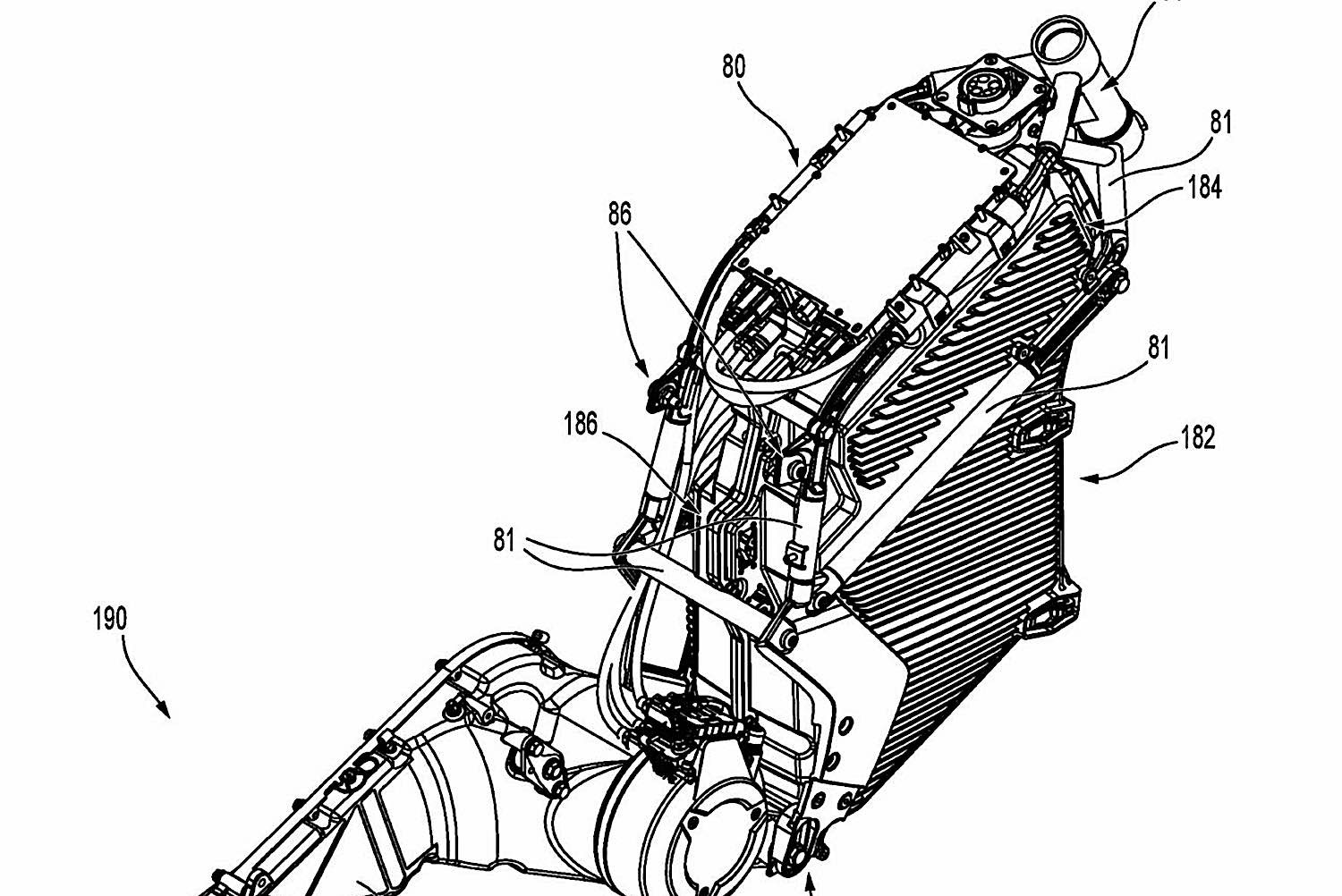 Sneak Peak?
They've given us a sneak peek at their patents—even before making the official announcement via 1 line in their press release, that they will offer a line of electric bikes. This is exciting news for the Canadian manufacturer and many will be waiting with great anticipation to see if they can deliver and if this is a project that is worth getting behind. Remember, Can-Am hasn't built 2 wheel motorcycles since 1987.
This is their first foray into the 2 wheeled motorcycle market in a long time, and they've even released their design patents, to give people an idea of what to expect. They say that these motorcycles will be available to commuters by around mid-2024, and will be able to be used for that purpose. Designers, enthusiasts, and engineers alike are waiting with bated breath to see what the Canadian legend comes up with.
Sources
https://en.wikipedia.org/wiki/Can-Am_Off-Road
https://monimoto.com/blog/motorcycle-advice/best-electric-motorcycleswhat%20are%20the