NASA's new Space Launch System (SLS) is finally ready for testing after assembly in New Orleans at the Michoud Assembly Facility. The Artemis is key to NASA's next deep space and moon missions, especially for the planned high payload to the proposed Gateway project.
The SLS is the ambitious high payload rocket, designed and built for future Moon and deep space missions, according to Deputy Administrator Jim Morhard:
"The SLS rocket was built to deliver American astronauts and maximum payloads to the Moon and deep space destinations. Rolling out the completed core stage from NASA's Michoud Assembly Facility to go on to NASA's Stennis Space Center for further testing is an exciting leap forward in the Artemis program as NASA teams make progress toward the launch pad."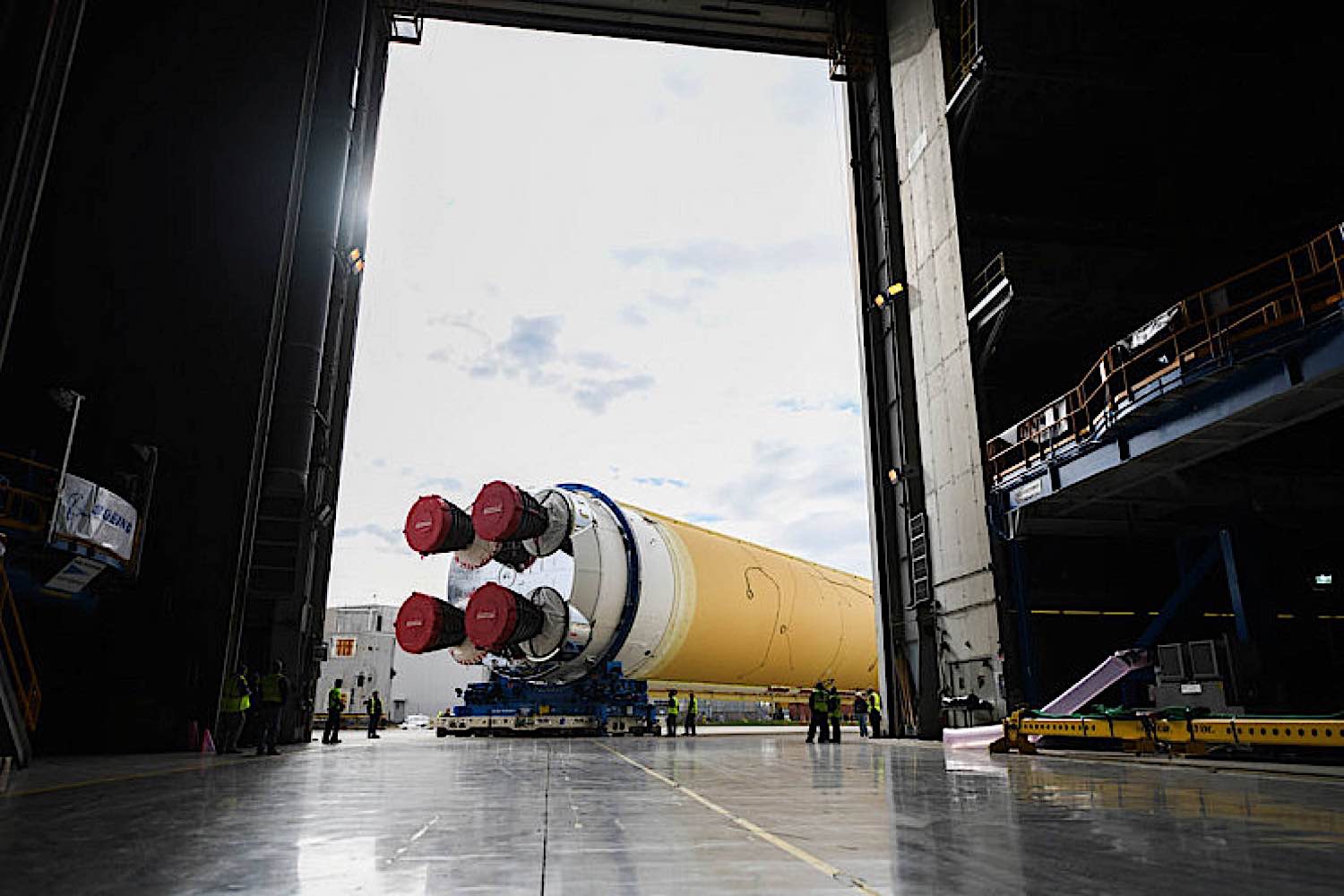 Photo of SLS being moved. NASA.
Green Run Tests
The next stage will be testing, which involves the delicate move to the Stennis Space Centre near Bay St. Louis, Mississipi — via the Pegasus barge. The first test will be a Green Run Test, scheduled currently for later this year. These will carefully evaluate the four RS-25 rocket engines.
Although late in coming, the SLS will be key to the Artemis Moon Missions, which will "lay the groundwork for sustainable infrastructure to support missions to Mars and beyond." (from a NASA Tweet).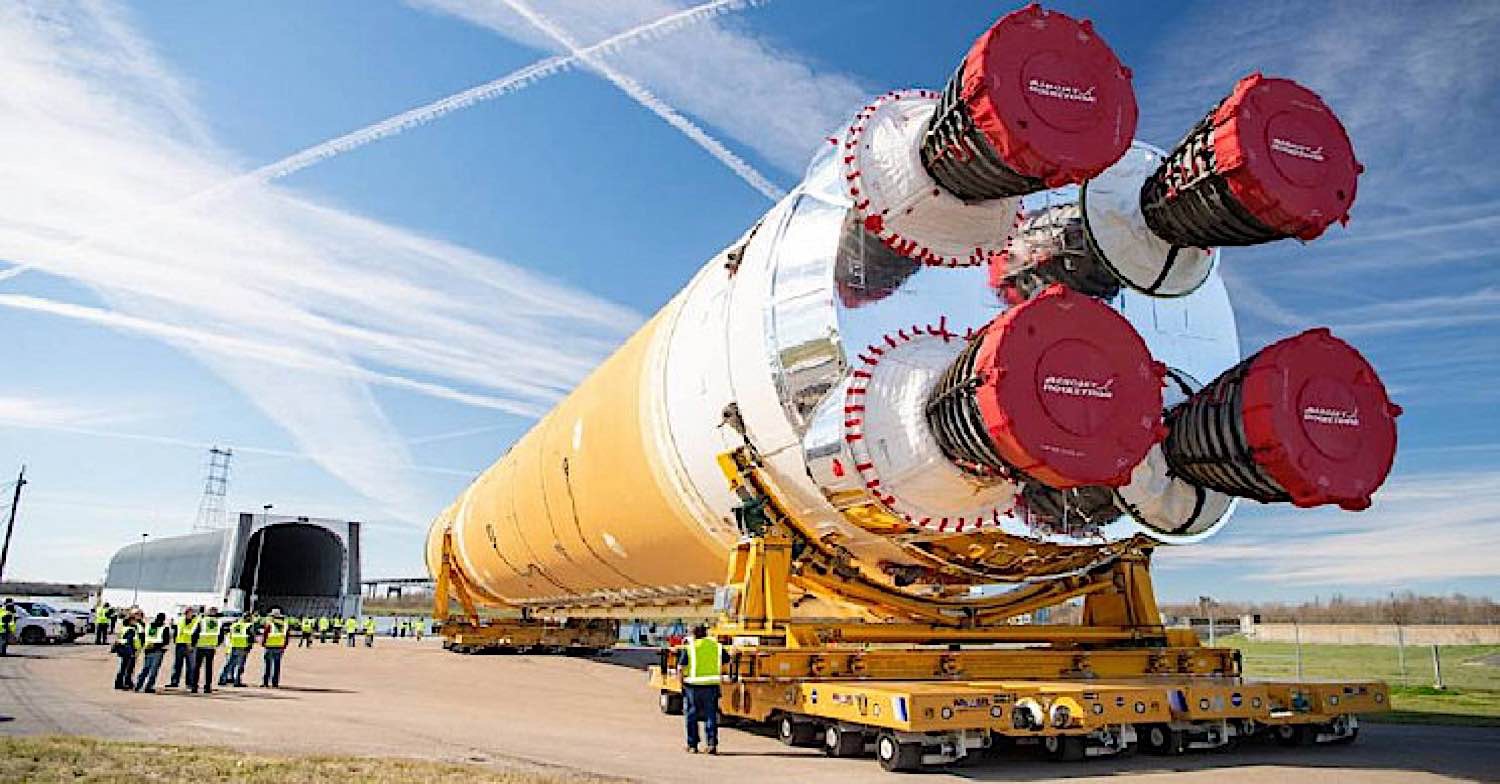 "NASA's SLS rocket is designed to evolve so a variety of missions can be accomplished first to the Moon for the Artemis missions and then to Mars and other deep-space destinations," explained John Honeycutt, the SLS Program Manager at NASA's Marshall Space Flight Cente.
The SLS specs are impressive, including two propellant tanks with a combined 733,000 gallons of fuel to run four RS-25 Engines.