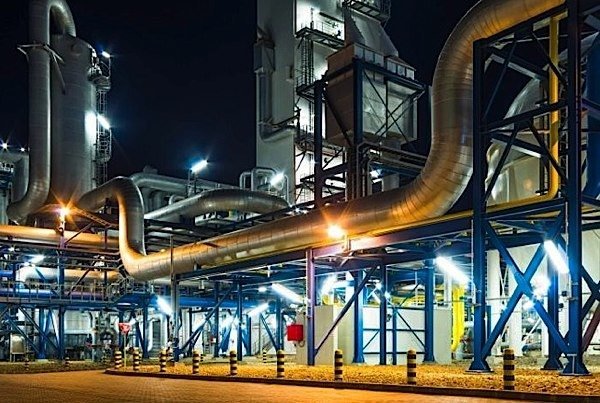 A new report from BuildForce Canada warns that the construction industry in Ontario will face a huge shortage of skilled labour over the next ten years, and many construction projects will have trouble finding the workers they need. In fact, the biggest challenge facing employers in construction will be the shortage of skilled labour. More than one in five workers currently employed in construction will be reaching retirement age in those ten years.
Replacing the thousands of retiring workers, as well as finding new workers to cope with expansion needs, will take about 110,000 new workers between now and 2024. The GTA will see a number of large infrastructure projects coming on stream, in addition to expected new commercial and residential construction.
"Major projects and aging demographics are two forces the industry must plan for," said Rosemary Sparks, Executive Director of BuildForce Canada. "Recruiting, hiring and training are a priority, given that over 21 percent of the Ontario construction workforce is retiring in the next 10 years." BuildForce Canada is a government funded organization that provides labour market data and analysis of the construction industry.
Unemployment in the construction industry in the GTA is currently at record-low levels, and it is expected to stay that way. Large infrastructure projects, including transit and nuclear refurbishment work, will sustain the high levels of employment.
Ontario's population is projected to grow by about 1.5 million over the ten years, with immigration accounting for two-thirds of the growth, BuildForce says. That population growth will drive more growth in residential construction, with housing starts rising to a new high in 2021. Rising housing activity in the Greater Toronto Area, the report says, will be a key feature of the industry in these years. The GTA accounts for just under 50 per cent of the province's population, 60 per cent of population growth, and 70 per cent of immigration.
At the same time, the aging of present housing stock will drive "steady annual gains" in employment in the home renovation industry.
The total provincial labour force will grow by 562,000 people, less than 1 per cent annually. In some occupations and skilled trades, employers will have trouble finding qualified workers. For most of the thirty-four trades and occupations that relate to construction, the general state of the employment market will be characterized as "limited" availability. Workers will be available, but employers will have to compete to find qualified workers.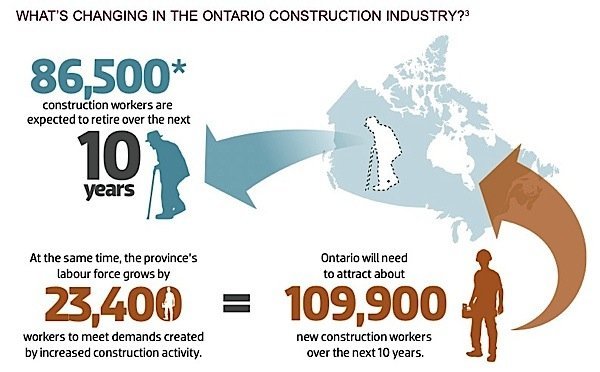 Certain trades and occupations, on the other hand, such as boilermakers, will be so scarce that in some years they will be completely unavailable due to excess demand. Recruiters will be forced to reach out to "remote markets" to find skilled workers in this trade.
Other jobs, including construction managers, will be "generally not available" in local markets. Employers will have to compete for available workers, possibly beyond "traditional" sources and practices.
Heavy-duty equipment mechanics, electrical power line and cable workers, steamfitters, pipefitters and sprinkler system installers will also be scarce in certain years, according to BuildForce projections.