Manufacturing sales in Canada fell 0.1 per cent in April to $50.9 billion. It was the first decrease in four months, due mainly to lower sales of petroleum and coal products, aerospace products and parts, and machinery. Fourteen of the twenty-one industries tracked by Statistics Canada reported gains, but they were not enough to offset the losses in the others. Despite the drop in sales, however, the volume of output was actually up 0.4 per cent. Also, measured over the past twelve months, manufacturing sales are 5.7 per higher.
The drop in petroleum and coal products, the result of routine shutdowns at several refineries for maintenance and retooling work, was a hefty 5 per cent in April, taking sales down to $6.9 billion.
In the aerospace product and parts industry, production dropped 6.2 per cent to $1.5 billion in April, after three months of gains. Despite the decline in April, total aerospace production in the first four months of 2014 was $6.2 billion, up 15.5 per cent from the same period in 2013.
Widespread declines in sales in the machinery and chemical industries resulted in declines of 3.2 per cent and 1.7 per cent respectively.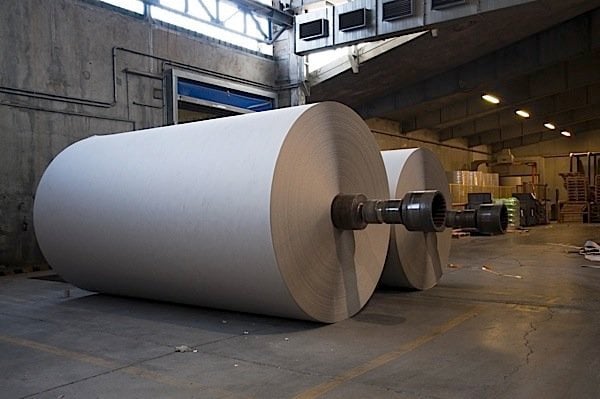 The paper industry saw its largest sales gains (12.1 per cent) since 1992, taking them to $2.2 billion in April.
Motor vehicle sales also rose 3.3 per cent, to $4.4 billion. Motor vehicle parts made gains of 2.6 per cent, to $2.2 billion, the eighth rise in nine months. Sales in this industry reached their highest level since 2007, Statistics Canada reports.
In Ontario, sales rose 0.6 per cent to $23.5 billion. This took them to pre-recession levels, the highest they have been since July 2008. Most of the Ontario gains were due to the auto sector's strong performance.
Manufacturing inventories were up 1.1 per cent to $72.39 billion, mainly on petroleum and coal products, machinery, and aerospace products and parts. The inventory-to-sales ratio, which measures the time required to exhaust stockpiles if sales remained at current levels, edged up slightly.
Meanwhile, new orders were up 2.5 per cent to $51.31 billion as a result of gains in the transportation equipment, machinery and paper industries. The backlog of unfilled orders also rose 0.5 per cent to C$89.66 billion, primarily from an increase in the machinery industry