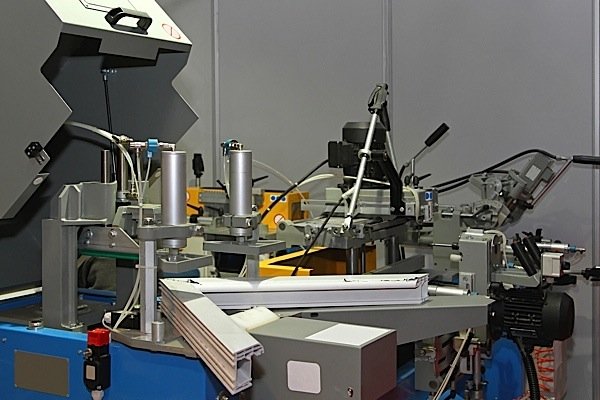 The RBC PMI monthly survey of Canada's manufacturers shows that business conditions deteriorated in September to their lowest level in five years. Output, new business and employment levels all fell, according to the RBC PMI for September. As well, weaker demand resulted in reduced spending on input materials, as companies attempted to streamline inventories. Backlogs of work fell at the fastest pace since April.
Export sales also stagnated in September, despite the favourable exchange rate against the US dollar. The weakened Canadian dollar is repeatedly cited as a sign of hope for a resurgence in the country's exports, but that has not happened so far. RBC vice-president and chief economist Craig Wright said that the deterioration in September was due to "underlying economic conditions" including the falling price of oil, and that the weakness was mainly in Alberta and British Columbia. In the rest of the country, PMI levels were above neutral and "remained in expansion territory."
Ontario saw "solid growth patterns" and job creation in the manufacturing sector, though the president of the Supply Chain Management Association, Cheryl Paradowski, said that September was "a very tough month" for manufacturing in Canada. The growth in production and job creation in Ontario is in contrast with the trends seen in other parts of the country, she said.
Overall conditions in the Canadian manufacturing sector continued to deteriorate in September due to underlying economic conditions, including renewed downward pressure on the price of oil. Weakness was primarily concentrated in Alberta and British Columbia, with the rest of Canada's PMI levels registering above neutral and remaining in expansion territory. Despite persisting challenges in the oil and gas sector, we expect the strengthening U.S. economy to boost Canadian exports and business conditions over the balance of the year.
Wright also repeated the often-stated expectation that the strengthening US economy will lead to a boost in Canadian exports and business conditions for the rest of the year.
The RBC PMI is based on data compiled from questionnaires sent to purchasing executives in more that 400 industrial companies. The RBC PMI is a composite index that reflects new orders, output, employment, suppliers' delivery times and stock of items purchased. The index fell from 49.4 in August to 48.6 in September. It was the second month running that index was below the neutral threshold of 50.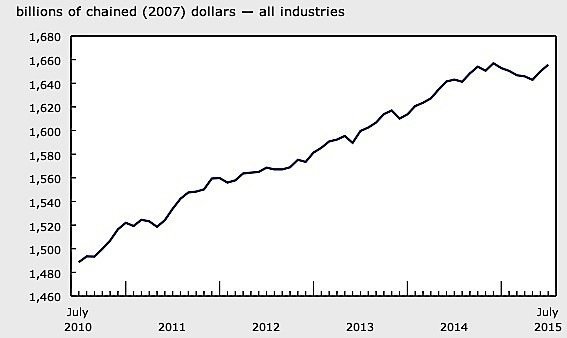 There was better news from Statistics Canada, however. GDP numbers for July show an increase of 0.3 per cent, following a rise of 0.4 per cent in June. The increase was led by the energy sector, mining, manufacturing and finance. There had been five consecutive monthly declines from January to May.