The ability to harvest solar power without having to install bulky and less-than-attractive arrays of solar panels on the roof could be closer to reality than was thought. Since sunlight falls on every exposed surface on earth, why not let every exposed surface become a solar power generator? Researchers at the University of Toronto have developed the technology that allows solar cells to be sprayed directly onto surfaces. While the dream of simply spraying a rooftop with the solar cells is still a long way off, the breakthrough is significant. It could lead to big cost reductions in the use of solar power, as well as almost limitless new applications.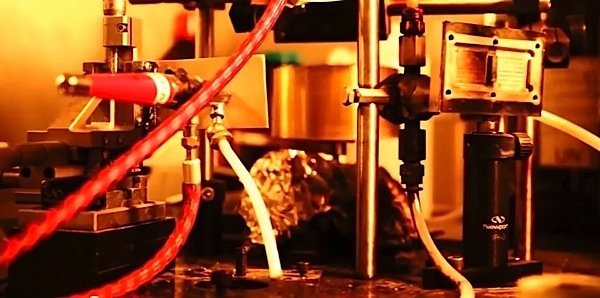 The University of Toronto researchers first created an improved form of colloidal quantum dot (CQD) made with lead sulfide that does not become less efficient when exposed to oxygen. The quantum dot is a nanocrystal made from semiconductor material. Quantum dots can be altered to absorb different wavelengths of light, including infrared light, which is where half of the sun's energy lies. The researchers have now developed a way to spray the solar cells containing the CQDs onto flexible surfaces. This will allow them to coat not only flat, immovable surfaces like rooftops, but roadways, clothing, outdoor furniture and almost anything else. Covering the roof of a car in CQD film would generate enough power for three 100 watt light bulbs, the scientists say.
So far the efficiency of the dots at converting light to power is below 8 per cent, which is less than the most efficient conventional photovoltaic panels that are commercially available today. However, the researchers are confident that the efficiency can be improved.
"As quantum dot solar technology advances rapidly in performance, it's important to determine how to scale them and make this new class of solar technologies manufacturable," said Professor Ted Sargent of the university's Faculty of Applied Science & Engineering. "We were thrilled when this attractively manufacturable spray-coating process also led to superior performance devices showing improved control and purity."