Bombardier Aerospace announced today that eagerly awaited first test flight of its new CSeries aircraft will not take place this month as had been previously announced, but will occur "in the coming weeks." The test flight has been delayed twice already. The reason for this delay is that the "highly technical last steps" in preparation for the test flight are "taking more time than initially anticipated."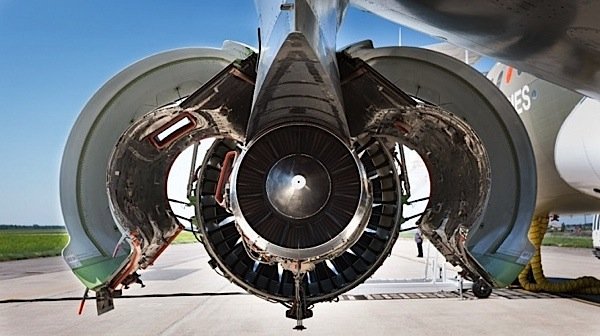 The integration of the CSeries aircraft's auxiliary power unit and Pratt & Whitney PurePower Geared Turbofan™ PW1500G engines on the first flight test vehicle (FTV1) is running smoothly, the company said, allowing for testing of the aircraft's key systems. The latest software upgrades are also being successfully completed. The CSeries aircraft's overall integration is progressing well; however, the highly technical last steps are taking more time than initially anticipated to validate the overall systems and ongoing software integration. First flight is expected to occur in the coming weeks.
Final testing before first flight includes aircraft in the loop (ACIL), during which the test vehicle is "flown" on the ground in a simulated flight environment to ensure it behaves in the same manner as experienced with the on-the-ground Complete Integrated Aircraft Systems Test Area (CIASTA), also known as Aircraft 0. This will be followed by low- and high-speed taxiing.
Obtaining a Flight Test Permit from Transport Canada is expected to happen in the coming weeks as well.
"While the process has taken more time than we had expected, we are pleased with the results and are very comfortable taking more time to ensure the required integration is finalized and the CSeries aircraft is cleared for its first flight," said Mike Arcamone, president of Bombardier Commercial Aircraft, who also said pointed out that they were testing "brand new technology."
The CSeries aircraft are designed for the 100- to 149-seat market. The company had set an entry-into-service date of mid-2014. The latest delay could affect that date.