Quebec's Enerkem, a company that specializes in creating renewable biofuels and chemicals from municipal waste, has opened what it calls the "world's first, game-changing full-scale waste-to-biofuels and chemicals facility" in the city of Edmonton, Alberta. It is the first "commercial advanced biorefinery to exclusively use municipal solid waste." The company claims that any fuel, chemical and everyday product that can be made from petroleum can be made "from garbage."
The company says its breakthrough technology, which uses garbage instead of fossil sources to produce chemicals and liquid transportation fuels, will become a model for communities and industries around the world.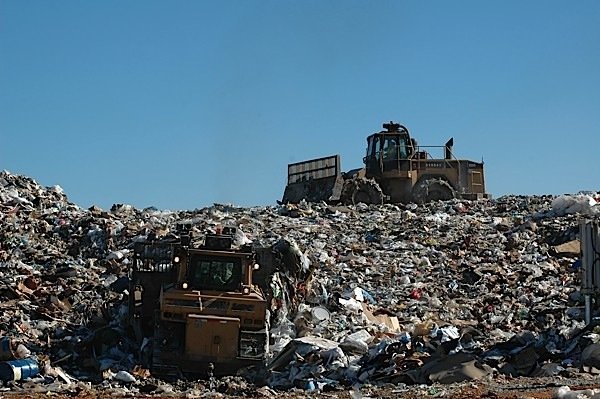 Once the facility is in full production by 2016, processing 100,000 tonnes of municipal waste, Edmonton will achieve a 90 per cent diversion rate of waste from landfills. The city currently diverts 60 per cent of waste, making it one of the most successful North American cities for waste diversion.
The product of that waste will be 38 million litres of methanol, enough to fuel 400,000 cars with ethanol as well as other products for daily use that can be derived from the gas.
The thermochemical process used by Enerkem breaks down the waste material using heat, and converts it into a gas that is as clean as natural gas, said a spokesman for the Alberta government. That gas is then converted to liquid methanol, and the whole process takes just three minutes. The methanol is used to produce ethanol, which can be used as a fuel for cars. The methanol can also be used as an end product. or further processed to create secondary chemicals, such as acrylic acid, n-Propanol, and n-Butanol.
Enerkem says it has "validated" the technology over ten years of tests with municipal solid waste. The process works at "relatively" low temperatures, a fact that reduces energy consumption and costs. The biofuel itself can reduce greenhouse gases by more than 60 per cent compared to those of gasoline. Water used in the process is reused in a closed circuit.