Ilyushin Finance Co. (IFC), a Moscow-based, national leasing company, has signed a purchase agreement to acquire 32 Bombardier CS300 aircraft and options for an additional 10 CS300 aircraft, subject to approval by the company's shareholders. Russian dignitaries attended a signing ceremony to commemorate the agreement at Bombardier's final assembly facility for the CSeries aircraft in Mirabel, Que.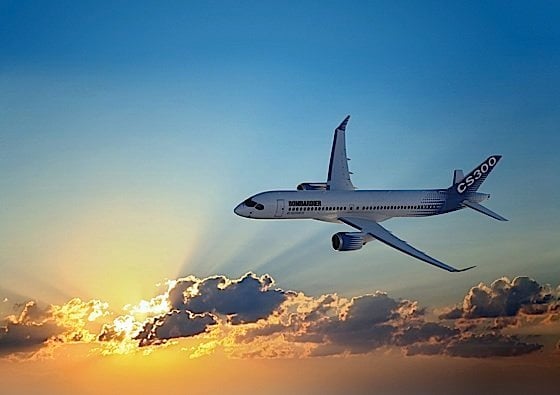 At today's list price, the order for 32 CS300 aircraft is worth $2.56 billion. Including the 10 options, the contract would be worth $3.42 billion.
The director general of IFC, Alexander Rubtsov, commented that the Bombardier aircraft are a good alternative to older, less efficient designs that "present ongoing challenges" to airlines because of high fuel costs and environmental concerns.
"The CSeries aircraft offers transcontinental range, superior field and runway performance and superb cabin that will bring air transport into the 21st century," he said.
The IFC order for the CSeries jets is the company's first for non-Russian aircraft.
The president of Bombardier Commercial Aircraft, Mike Arcamone, said that the CSeries planes are "tailor-made" for operating in Russia's vast area. There are currently 95 CRJ regional jets and Dash8/Q aircraft in service in Russia. Bombardier is also exploring opportunities for the new Q400  NextGen turboprop aircraft in Russia.