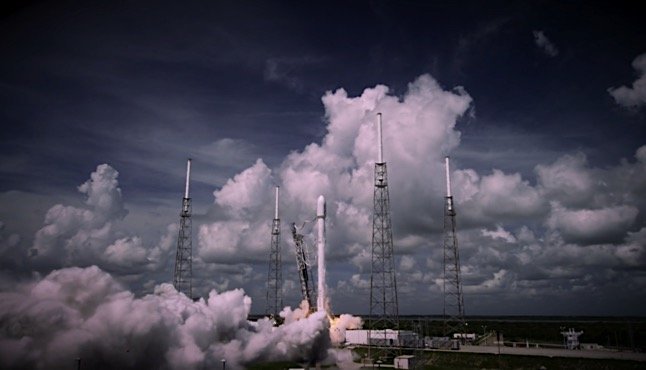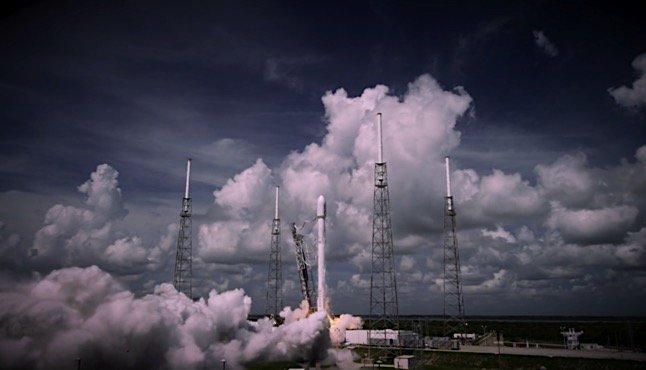 SpaceX has made headlines for the second time in as many weeks with the launch of its Falcon 9. Unlike the Falcon Heavy, this model was not carrying a Tesla roadster. It was, however, carrying a $200 million Spanish radar imaging satellite and two experimental internet relay stations. The rocket launched from Vandenberg Air Force Base in California at 9:17 a.m. EST on Thursday.
The Falcon 9's first stage powered the vehicle out of the atmosphere and fell back to Earth two-and-a-half minutes after liftoff, crashing into the Pacific. No attempt has been made to recover the used rocket, though SpaceX did employ a custom-designed recovery ship in an attempt to recover the nose cone panels that protected the satellite in early flight.
The single-engine second stage fired for approximately six minutes and twenty seconds, sending the satellite into a 320-mile high orbit. The satellite, Hisdesat's 1.5-ton PAZ satellite, is designed to capture images displaying features as small as 9.8 inches across, covering an area of nearly 116,000 square miles per day. It will also work alongside synthetic aperture radar satellites TerraSAR-X and TanDem-X, providing high resolution imagery and shortening the time between overflights of high-priority targets.
Hisdesat's Chief Operating Officer Miguel Angel García Primo called the satellite mission "very flexible" and "useful for a lot of applications, environmental, also for big infrastructure tracking and planning, maritime surveillance and government applications like monitoring and surveillance for any specific items that you'd like to follow."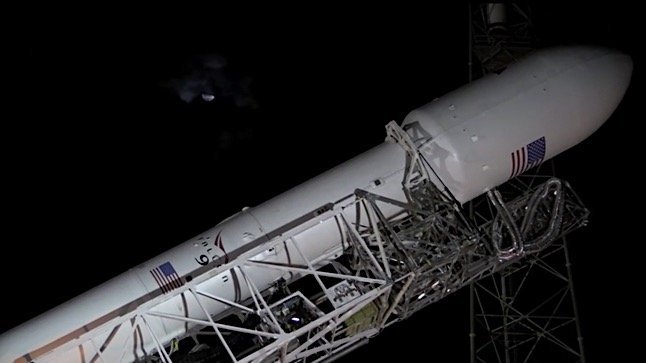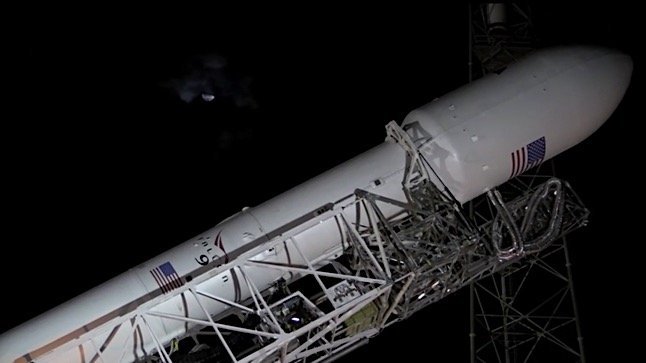 Last year, SpaceX submitted an FCC application wherein the company proposed a vast network, called Starlink, comprising of up to 4,425 small satellites, which orbit at altitudes between 689 and 823 miles and broadcast internet content in high-speed frequencies. Additionally, the company proposed launching over 7,500 satellites in lower 210-mile-high orbits using varying frequencies.
FCC Chairman Ajit Pai has announced his support of the proposed Starlink network, which he says will help bridge America's digital divide, along with other innovative technologies. "Satellite technology can help reach Americans who live in rural or hard-to-serve places where fiber optic cables and cell towers do not reach," he said in a statement.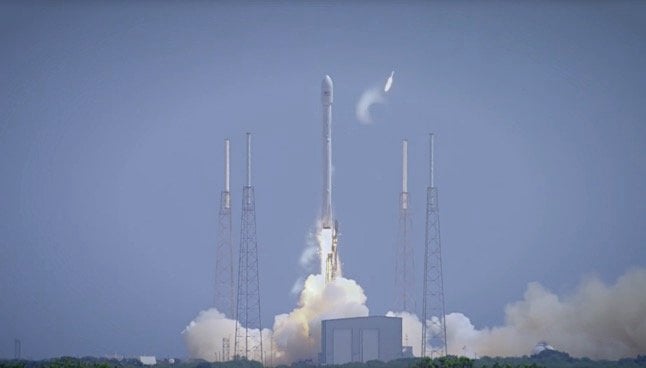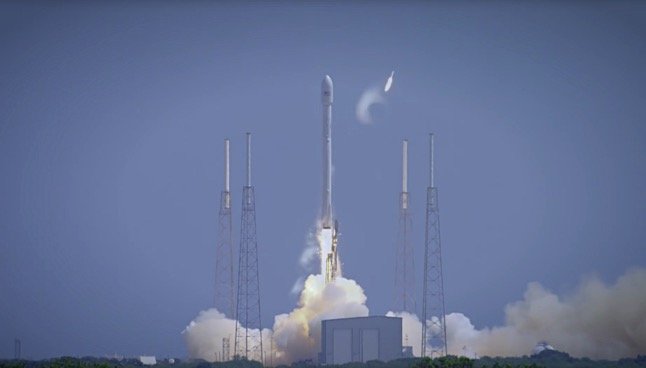 "And it can offer more competition where terrestrial Internet access is already available. I have asked my colleagues to join me in supporting this application and moving to unleash the power of satellite constellations to provide high-speed Internet to rural Americans. If adopted, it would be the first approval given to an American-based company to provide broadband services using a new generation of low-Earth orbit satellite technologies."