Global auto sales have made broad gains in every region except Western Europe, according to the Scotiabank Global Auto Report released today. Since 2009, a recovery has been underway, and that recovery continued over the past year, the report says. After falling to the lowest level in two decades, volumes in Western Europe began to stabilize in the second half of 2013 and are forecast to increase next year for the first time since 2009. This will help to lift global car sales 5 per cent to record highs. "In fact, we expect next year to be the first synchronized expansion in global purchases since 2005."
Strengthening employment growth, rising consumer confidence and ongoing low short-term interest rates are factors that will contribute to the sustained growth in the auto sector.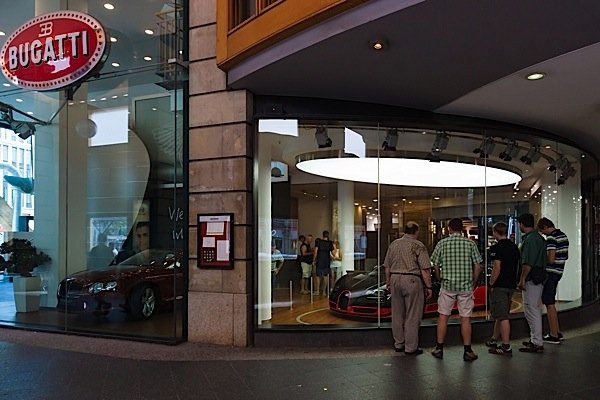 Improving financial market conditions will also support sales gains, Scotiabank says.
China, which has accounted for almost half of the increase in global car sales over the past decade, will continue to be the main driver of global volumes. Demand for crossover utility vehicles lifted passenger vehicle purchases in China above 15 million units in 2013, nearly triple the level prior to the global economic downturn in 2008-2009.
In contrast, passenger vehicle sales in the largest seven industrialized economies still remain 11 per cent below the level prior to the global economic downturn.
Scotiabank predicts that vehicle purchases in China will climb to 18 million units in 2014, with demand driven by first-time car buyers in smaller cities.
In the US, meanwhile, passenger vehicle purchases are expected to reach 16 million units, the highest since 2007. Canadian sales will rise slightly over 2013 levels, to 1.76 million units.
In Western Europe, volumes hit a 19-year low in early 2013. Sales have increased year-over-year, however, for three consecutive months now, most notably in the UK and in Spain. In the UK, employment has now surpassed the pre-recession peak and household income growth has accelerated, while unemployment has fallen to its lowest level since spring, 2009.
Spain's unemployment, among the worst in Europe, has begun to recede, Scotiabank reports, while auto purchases are being driven by a vehicle scrapping program. Spain is Europe's second largest vehicle manufacturer, after Germany. Production grew by 9 per cent in 2013 to more than 2 million units.
In Germany, vehicle purchases are also strengthening. Used car prices have been rising since mid-year, and continue to rise at 7 per cent year over year. Used car prices, Scotiabank says, are a leading indicator of new vehicles sales.