Bombardier Transportation will develop and supply major railway car components for Deutsche Bahn AG (DB AG) under an agreement with Siemens signed in May 2011. The components are for the next generation of ICx high speed trains. The original agreement with Siemens was expanded in March 2013 to include an additional 170 railway coaches, with a value of approximately $440 million.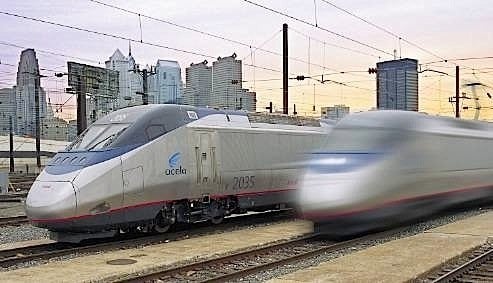 Bombardier will supply the body shells as well as trailer bogies (wheel assemblies) of the new ICx fleet. The BOMBARDIER FLEXX Eco trailer bogies reduce vehicle weight, energy consumption and noise emission. They are being supplied from the Bombardier site in Siegen. Bombardier will also carry out the final assembly of end coaches and of some intermediate coaches.
Bombardier says that the steel carbodies for the new high speed trains are optimised for aerodynamic performance and weight to enable "significant reductions in energy consumption." They are being developed at Bombardier's factory in Hennigsdorf and manufactured in Görlitz. Hennigsdorf is responsible for the final assembly of all ICx end coaches. Bombardier will also carry out the final assembly of up to two intermediate coaches per train at this site.
The carbody production of the ICx will start in the summer of 2013, final assembly in spring 2014.
Bombardier Transportation is headquartered in Berlin, Germany, and has an installed base of over 100,000 vehicles worldwide.
The company was recently rated among the top 100 employers in Germany by a survey of more than 13,000 employees from 820 companies.