Cleaning up toxic chemical and crude oil spills that occur in water is a major problem for which there has been no completely effective solution until now, though many researchers around the world have seen the potential of carbon nanotube technology in this area. Researchers at several European universities now say that they have created a new and improved form of carbon nanotube (CNT) sponge that is three times more efficient at soaking up contaminants in water than other similar sponges that have been used. Sulfur and ferrocene are added to the CNT sponges, which consist of hollow cylindrical structures composed of a single sheet of carbon, to elongate the structures, which, the researchers say, exhibit greater oil-absorption capacity as well.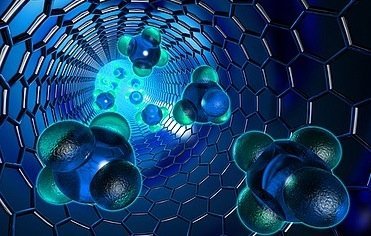 The lead author of the paper, published in the journal Nanotechnology, said that whereas normal CNT powders are difficult to work with because they can become dispersed in the ocean, these new CNT sponges are easier to handle. They are larger—up to 20 mm long— because of being bulked up with the added sulfur, and they float on the surface of the water because of their porosity. When they have soaked up a quantity of oil, they can be easily removed, the oil squeezed out, and the CNTs reused.
The presence of ferrocene—an organometallic compound of iron and carbon—also makes the CNTs capable of being controlled magnetically. This allows them to be controlled without direct contact, which, the researchers say, eases the problem of control significantly.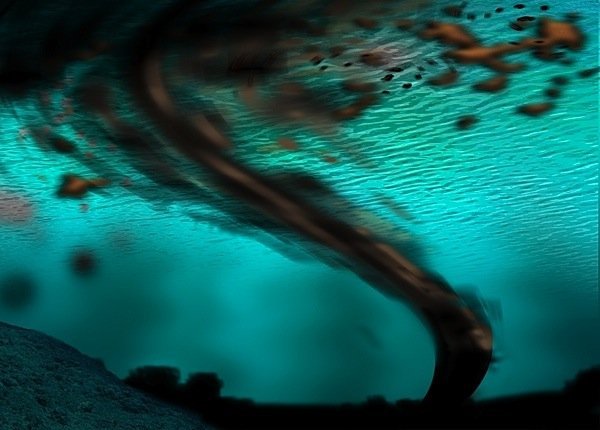 The researchers demonstrated how the CNT sponges successfully removed the toxic organic solvent dichlorobenzene from water, absorbing 3.5 times more than previously achieved. The sponges also absorbed vegetable oil up to 150 times their weight, as well as engine oil. They did not specify how much engine oil could be absorbed, only that absorption was "higher" than previously achieved.
The CNT sponges could potentially be used in cleaning up oil spills in oceans and other bodies of water, as well as in other industrial chemical spills. They have also been spoken of in connection with the cleanup of waste water.
The next stage of the research, according to lead researcher Luca Camilli, is to improve the synthesis process so that the sponges can be produced on a commercial scale. "We must also study the toxicity of the sponges before any real-world applications can be realized."