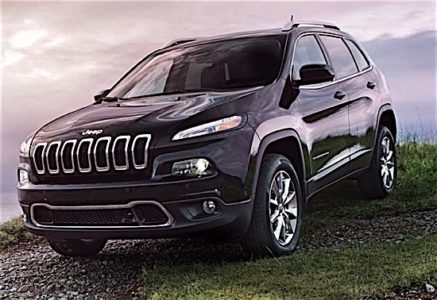 First Volkswagen, now Fiat Chrysler. A day after Volkswagen pleaded guilty to criminal charges related to its own emissions cheating scandal, the US Environmental Protection Agency has accused Fiat Chrysler Automobiles (FCA) of similar behaviour. The agency is accusing FCA of violating the Clean Air Act by installing engine management software on some of its diesel engines from 2014 to 2016. The vehicles involved are the Jeep Grand Cherokee and Dodge Ram 1500, which have 3.0 litre diesel engines. Both of the vehicles are sold widely in Canada.
The EPA alleges that the software, which is installed secretly and which allows diesel-powered vehicles to meet emissions standards during test conditions, results in increased emissions of nitrogen oxides from the vehicles. During regular driving conditions, a spokesperson for the EPA said, the software directs the emission control system to operate differently, thus reducing the effectiveness of the controls. Investigators reportedly found eight "undisclosed" pieces of software that can affect vehicle emissions.
FCA US diesel engines are equipped with state-of-the-art emission control systems hardware, including selective catalytic reduction (SCR). Every auto manufacturer must employ various strategies to control tailpipe emissions in order to balance EPA's regulatory requirements for low nitrogen oxide (NOx) emissions and requirements for engine durability and performance, safety and fuel efficiency. FCA US believes that its emission control systems meet the applicable requirements.
In a statement, FCA expressed its disappointment with the charges, saying that it intends to work with the incoming administration to resolve the matter "fairly and equitably" and to assure the EPA and the company's customers that its diesel-powered vehicles meet all applicable regulatory requirements. The statement goes on to say that FCA has spent months, providing "voluminous information" to the EPA as it sought to explain its emission control technology. The automaker also proposed a number of actions to address EPA's concerns, including "extensive changes" to its emissions control strategies that could be implemented immediately.
Fiat Chrysler CEO Sergio Marchionne spoke more bluntly, saying the company had done nothing illegal and that the EPA could have acted in a more "efficient way" to resolve the issue. He called the charges "absolute nonsense" and said he was angry that his company was being compared to Volkswagen on the emissions question. According to the US Justice Department, Volkswagen could face fines of up to $90 billion. So far, Volkswagen has agreed to pay $4.3 billion in penalties.