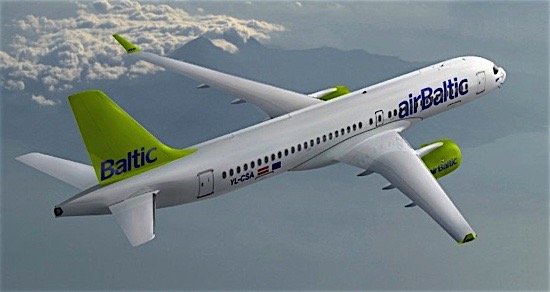 Bombardier's chief executive has presented a decidedly upbeat assessment of the plane maker's prospects for 2017. During an investor briefing in New York City, Alain Bellemare told investors and industry analysts that the company's turnaround plan was "on track" for US$25 billion a year in revenue, and US$1.75 billion in profits by 2020. Huge progress has been made toward that goal in 2016, he said, and the strong momentum will continue into 2017. He forecast that pre-tax earnings would grow by 50 per cent in 2017, to between US$530 million and US$630 million. Restructuring, which will include 14,500 previously announced job cuts around the world, will help drive that growth. Bellemare said that the company would aggressively reduce costs and stabilise the business.
Despite the optimistic outlook, Bombardier is still looking for $1 billion in financial assistance from the federal government, a request made a year ago.
The strong momentum achieved in 2016 will continue into 2017, President and Chief Our turnaround plan is in full motion and the early benefits can be seen in our 2016 results. We've set a strong foundation for growth, and our focus in 2017 will be on unleashing the value of our portfolio and creating shareholder value through solid execution.
The company's focus at present is on ramping up production of the CSeries jets, whose main competitors are Boeing and Airbus. Bombardier's first CS100 entered service in Switzerland last spring with the delivery of one jet to Swiss Air Lines. A second followed in August, and the company has ordered a total of fifteen CS100s and fifteen of the larger CS300s. The CS300, meanwhile, took its first commercial flight just this week with the Latvian carrier airBaltic. AirBaltic will take delivery of twenty CS300s in all, in a two-class configuration with 145 seats.
On the same day as the first airBaltic flight took 120 people, including local media, from Riga to Amsterdam, Bombardier announced that the US Federal Aviation Administration (FAA) had awarded the CS300 Type Validation. The plane is now approved by Transport Canada, the European Aviation Safety Agency, and the FAA. All three agencies have also given the CS300 and CS100 the Same Type Rating status, meaning the same pilots can fly both models. This could give operators "significant" savings, and is a reflection of the 99 per cent commonalty of parts shared by the two models.
Bombardier has said that there are other airlines around the world that are interested in the CSeries jets but have been waiting for in-service operational experience before committing to the program. Now that that operational experience has begun, the company is "very confident" that they will like what they see. The company expects to deliver thirty to thirty-five CSeries planes in 2017.