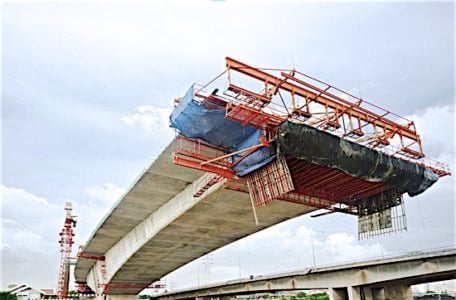 Public infrastructure is one of the few forms of government spending that both liberals and conservatives support, says The Economist in a 2014 article on the subject. Citing a study by the International Monetary Fund, the respected British magazine added that the economic benefits of infrastructure spending, principally growth through higher demand in the short run and higher supply in the long run, depends on how the investment is financed and how efficiently it is carried out. Prevailing economic conditions are also important. According to The Economist, an increase of public investment, financed by borrowing, equal to 1 per cent of GDP, boosts GDP by 0.9 per cent in the first year and 2.9 per cent in the fourth.
Despite The Economist's assertion that liberals and conservatives are in agreement on this, it is easy to find dissenters. The Fraser Institute in Canada (conservative) has just released a paper titled "Myths of Infrastructure Spending in Canada," one of which being that such spending will spur economic growth. Conceding that "in principle" a needed road, railway or port can increase long-term economic growth by improving the economy's productive capacity, the Fraser authors point out that just 10.6 per cent of public infrastructure spending is of this type. The rest is spent on "green" and "social" infrastructure such as social housing, community centres, "and hockey arenas." These, the paper says, are unlikely to provide any productivity gains.
While, in principle, sound infrastructure spending can increase long-term economic growth by improving the economy's productive capacity, it is not the case that all infrastructure projects will actually lead to higher productivity. The idea that infrastructure spending can increase long-term economic growth relies on government's ability to select sound, productivity-enhancing projects, something that governments have not always succeeded in doing. Moreover, infrastructure spending generally fails to stimulate in the short-term because of considerable delays and the spending may not target the sector of the economy most in need.
Of course the current federal government, committed to spending $186 billion on infrastructure between now and 2028, sees things differently, convinced that stimulus spending will do just that, stimulate the economy in a sustainable way.
It can point to the all-important approval of S&P Global Ratings, which continues to rate Canada's economy AAA, as evidence, and the finance minister, at least, has no doubt that the government's approach is solid. It is now in the process of deciding where to set up its promised Infrastructure Bank, to be funded with $35 billion to help fund large projects with the help of large institutional investors from around the world.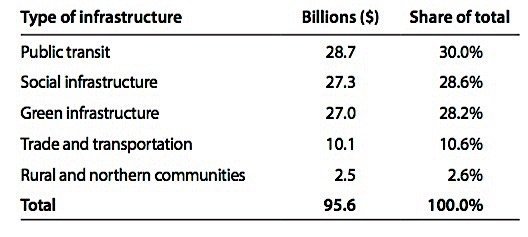 The government has already played host to investors from China, Abu Dhabi, Qatar, Hong Kong, Sweden, Norway and Singapore, a gathering that collectively represented more than $21 trillion in assets, according to BNN.
As Toronto is already home to some of this country's biggest investors, including the CPPIB pension fund, with $300 billion in assets, the OMERS pension fund with $85 billion, and the Ontario Teachers' Pension Plan with $185 billion, the city is seen as the most likely place to locate the new bank.
Canada's government has an ally of sorts in Donald Trump, showing that there is truth after all in the idea that stimulus spending appeals to at least some in both liberal and conservative camps. Trump has pledged to spend $1 trillion on infrastructure in his first term, though no details have yet emerged. But a former aide of the US president commented in Montreal at a global infrastructure conference that Canadian investors are well-positioned and well-funded to partner with US counterparts to invest in the hospitals and transit and bridges that Trump wants to build.
Nevertheless, today, a US conservative group, Freedom Partners, with the backing of billionaires Charles and David Koch, warned Trump not to make the same mistake as his predecessor made in passing a stimulus bill of $787 billion in 2009. They claim the stimulus added nearly a trillion dollars to the national debt and did not create the infrastructure jobs it was supposed to.