We may not have the flying vehicles that movies like Back to the Future envisioned for the current generation, but we may not be far behind. Technology is advancing at a rapid pace, and new breakthroughs in the auto industry have begun to change the way we view "green" vehicles. Manufacturers have been toying with the idea of introducing the next wave of energy-efficient vehicles for quite some time, while the rest of us have been patiently waiting. Now the wait is over. Finally, some new, enhanced vehicles have arrived on the docket.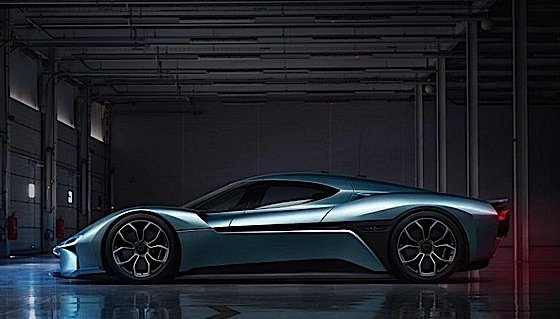 Chevrolet was ahead of the game, launching its 200-horsepower Bolt EV in 2016. The vehicle is claimed to be able to go from 0 to 96 kph in seven seconds or less. The EPA estimates the vehicle will reach 383 kilometers on a single charge, and it has 266 pounds per foot of torque. These numbers, along with the sleek design and spacious interior, make for an impressive vehicle to say the least. If you are in the market for a new SUV, this may be the one for you.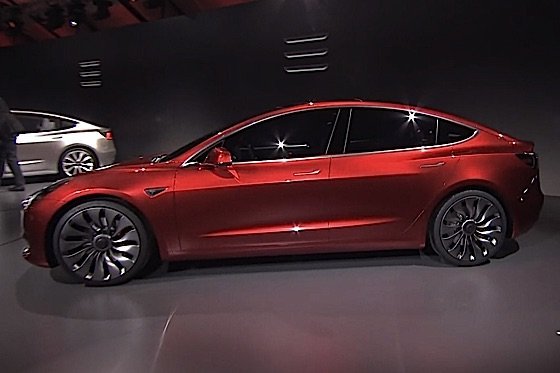 Tesla first posited the concept of a 322-kilometer electric vehicle years ago, and that vision will likely become a reality soon with an even higher estimated range of at least 346 kilometers per charge. The company is racing to get their new Model 3 on the market as quickly as possible, with the hopes of being able to launch it as early as the end of this year. It may be difficult to keep up with demand, however, as Tesla has already received over 400,000 preorders on the coveted Model 3. This may be the most popular of the next generation of electric vehicles.
The Volkswagen e-Golf is set to launch an electric version sometime next year. The new model will boast a 48-volt onboard power supply. While the current e-Golf reaches 120 kilometers on one charge, the new model will reach upwards of 300 kilometers per charge.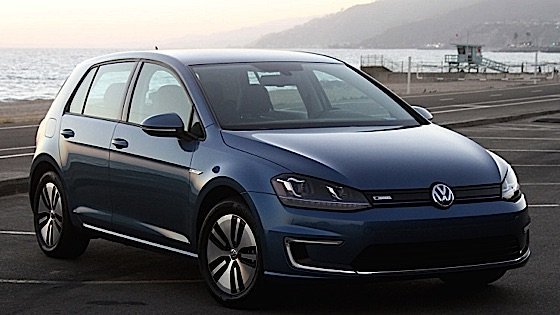 Ford recently announced its electric SUV, which is set to be released by 2020. This new vehicle is capable of traveling approximately 482 kilometers on a single charge. The SUV, which will be built at Ford's Michigan plant, is geared toward buyers who want desire eco-friendly vehicles but are wary of making the change due to the need for recharging. A lack of portable charging stations leaves buyers with a great deal of anxiety as they imagine breaking down in the middle of nowhere. With a 482-kilometer range, it is safe to say that Ford is putting buyers' minds at ease. It simply cannot arrive on the market soon enough.
Mercedes-Benz has developed a new concept vehicle as well. The 400-horsepower fully electric SUV, Generation EQ, will certainly rival the competition. Dieter Zetsche, Head of Mercedes-Benz, stated, "In 2007, the e-smart was a pioneer of electric motoring. We're now flipping the switch. We're ready for the launch of an electric product offensive that will cover all vehicle segments, from the compact to the luxury class." Going forward, the EQ will be bundled with products and services including the Charge & Pay app, energy storage units for power generated by photovoltaic and solar systems, a fast-charging station for the home, and more. Mercedes-Benz is certainly making great strides in the effort to create eco-friendly, energy-efficient vehicles of the future.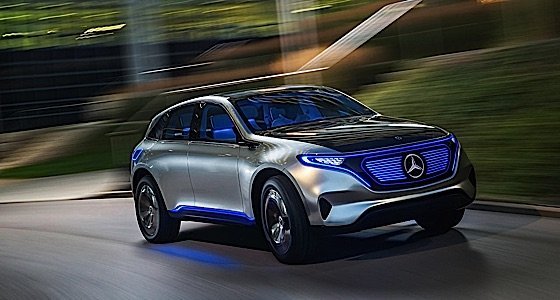 Ford and Mercedes-Benz are not the only companies planning to launch electric SUVs. Hyundai is also making headway with their newest model, which is scheduled to arrive by 2018. Like other manufacturers, Hyundai is focusing on SUVs for its all-electric vehicles, mainly as a result of the vehicles gaining better market reception than other models. Kia's hybrid SUV, for example, fared much better on the market than the Ioniq hybrid hatchback, though both were built on the same underpinnings. The new electric model may not have the range of Ford's concept vehicle, but it does reach an impressive 322 kilometers per charge.
SUVs are not the only vehicles getting a futuristic upgrade. Porsche is backing sustainable growth with its newest concept. The 600-horsepower Mission E is slated to arrive in 2019 at the earliest. Porsche has claimed that the Mission E will be able to hit 96 kilometers per hour in 3.5 seconds. With an 800-volt battery system, it will achieve the same range as Ford's SUV model. Dr. Wolfgang Porsche had the following to say: "With Mission E, we are making a clear statement about the future of the brand. Even in a greatly changing motoring world, Porsche will maintain its front-row position with this fascinating sports car."
NextEV's NIO EP9 is one of a variety of electric supercars set to hit the market. The 1,341-horsepower magnificent beast will reach speeds of 312 kilometers per hour. The vehicle will reach a speed of 200 kilometers per hour in 7.1 seconds. The NIO EP9 has a charging time of 45 minutes, and a full charge can carry it 426 kilometers. This vehicle certainly makes it to the top of every car lover's wish list. Unfortunately, the majority will never know the thrill of riding in one, let alone owning it, even if you could afford the $1.2 million price tag. Only six models will go into production, and the company's primary investors have staked claims on them with plans to feature them at track days.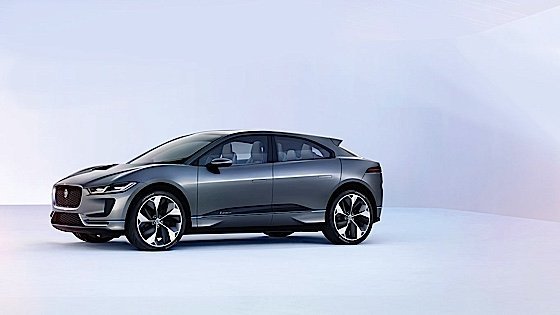 The Jaguar I-Pace thrilled consumers when it arrived at the 2016 Los Angeles Auto Show. The 400-horsepower vehicle featured a 90 kilowatt per hour battery pack. The I-Pace is scheduled for production later this year. The concept vehicle boasts 354 kilometers per charge, 516 pounds per foot of instant torque, all-wheel drive capabilities, and an aerodynamic design.
Nissan began discussing plans for an all-electric vehicle back in 2015. The company promised to deliver a 60 kilowatt per hour electric car, which would incorporate design elements of the Intelligent Driving System. The 107-horsepower vehicle has a 30 kilowatt-per-hour lithium-ion battery with a 172-kilometer range. The Leaf 2.0 has a variety of features depending on the model. These features include the following: zero tailpipe emissions, intelligent key with push button start, Bluetooth hands-free phone system, 80 kilowatt AC synchronous electric motor, quick charge port, NissanConnect with navigation and mobile apps, NissanConnect EV, 6.6 kilowatt onboard charger, automatic LED low-beam headlights, fog lights, leather-appointed seats, and heated rear seats.
This is only the beginning. Manufacturers are continuing to up their game in terms of creating new and exciting vehicles that not only meet the needs of consumers but also align with the growing movement toward sustainability. With all the latest developments and new concept vehicles that have already launched and those that will soon hit the market, it is safe to say the future has finally arrived.