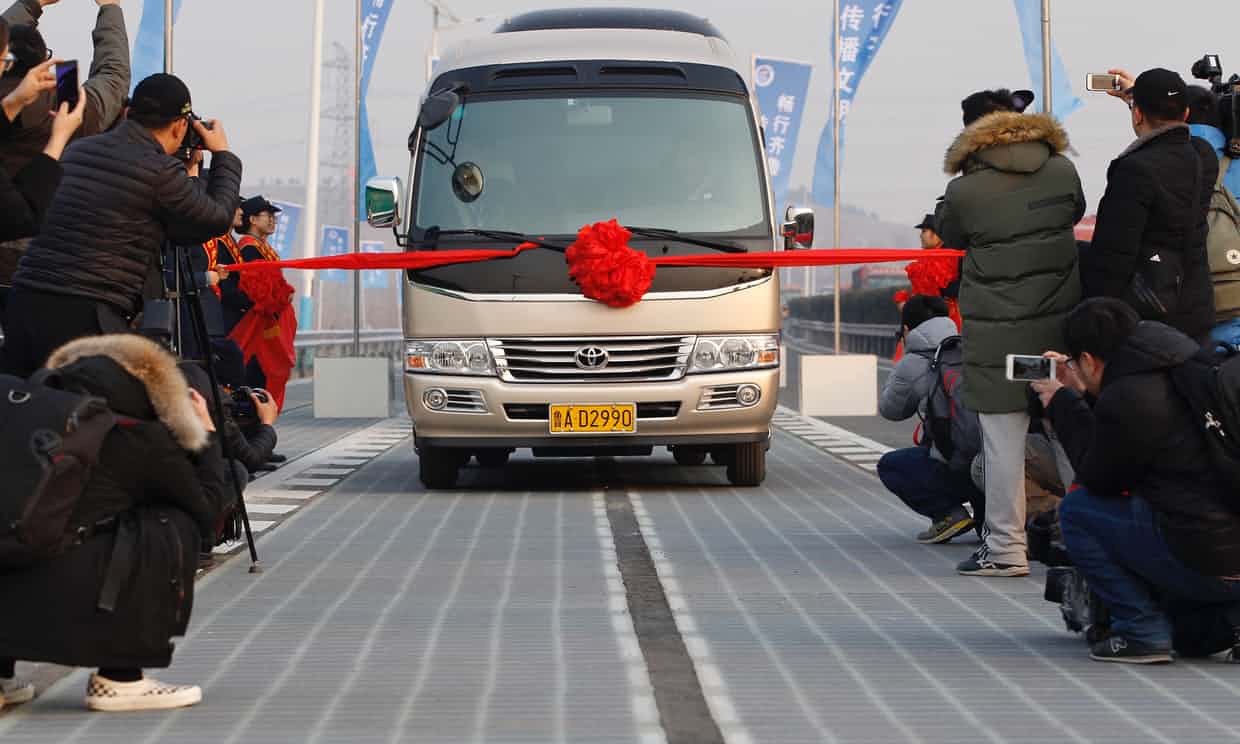 China recently built a solar highway in the city of Jinan. The Jinan South Ring Expressway, developed by the Qilu Transportation Development Group, is comprised of three layers: insulation, photovoltaic panels, and translucent concrete. "The top layer has good flexibility, which can both withstand the pressure of large vehicles and protect the fragile amorphous silicon boards underneath," said Tongji University engineering expert Zhang Hongchao.
According to Zhang, the road is capable of generating one million kilowatt-hours of electricity per year, which is enough to power 800 households. The road is relatively pricey compared to typical asphalt roads, though, at roughly $42.50 per square foot. However, the higher price may pale in comparison to the possible monetary and energy savings resulting from such roads, especially on larger scales.
The panels are designed to power lights, surveillance cameras, etc. in surrounding towns, with surplus power supplied to the grid. Engineers are also hopeful that the road, which surrounds the capital, will be used to wirelessly charge electric vehicles traveling along the road and melt snow in order to provide safer driving conditions during winter.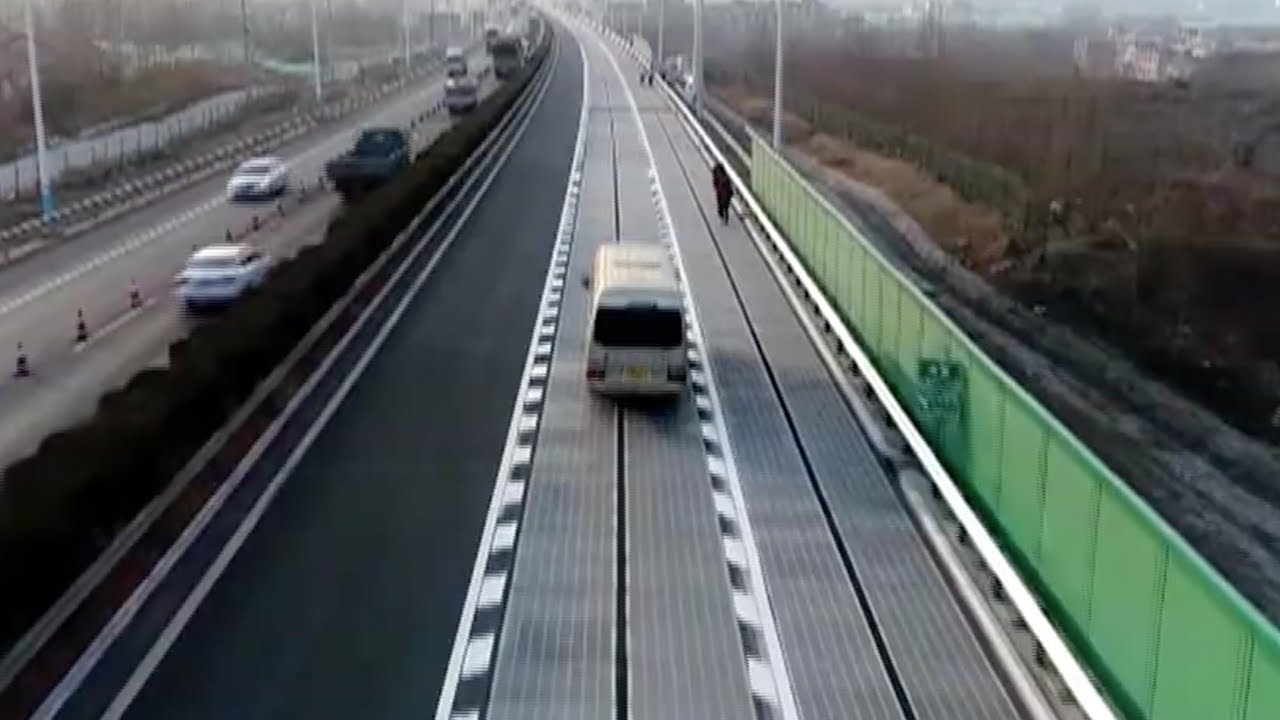 The solar expressway opened on December 28th after successful testing. Developers have described it as "another major breakthrough in the field of photovoltaic pavements." The driver who tested the road stated that there was no difference between the solar expressway and an ordinary highway. "I'm running at the speed of over 100 kilometres per hour," he said, adding that "the braking distance is almost the same as well."
Xu Chunfu, chairman of the board at Qilu Transportation Development Group, said, "This is a massive integration involving different sectors. I think it's a forward-looking development and a groundbreaking revolution."
The excitement surrounding the solar road was short-lived, however, as one of the panels was stolen a mere five days after the road was opened. Upon further inspection, it was discovered that seven surrounding panels and a nearby fence were damaged in the process. Unfortunately, the road was closed down due to the damage.
According to Xu Dehao, a construction worker at Shandong Pavenergy, the damage was most likely done by a professional team, as parts of the road appeared to be "corroded by liquid."
Workers involved with the project have voiced suspicions that the thieves may have stolen the panel in an attempt to duplicate the technology, as the materials themselves were fairly inexpensive. However, others have argued that the situation is being blown out of proportion. A Qilu employee, who has remained anonymous, stated that the situation was not as bad as the media portrays it to be. "In fact, only a small strip of the road was damaged. We are still not sure if it is stolen. The police are investigating."
Sources: