TransCanada Corp plans a significant multi-billion dollar expansion of its Nova natural gas pipeline to accommodate the high production in the Alberta/B.C. border area.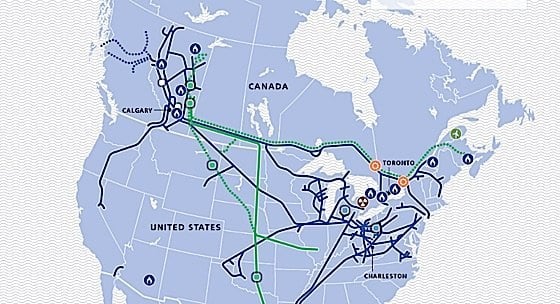 TransCanada plans to have talks and negotiate with indigenous groups, property owners and towns and communities along the planned routes and near any compressor stations.
TransCanada is planning on a 2019 start date, with full service by 2021. The pipeline will service the super productive Montney, Duvernay and Deep Basin formations.

TransCanada alreadyoperates 91,500 km of natural gas pipelines, supplying "more than 25 per cent of the natural gas consumed daily across North America to heat homes, fuel industries and generate power," according to their website. They employ 7100 people.